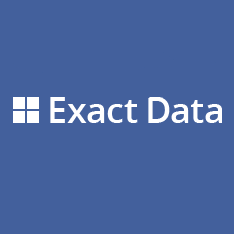 Home improvement gains popularity around the holiday season and in order to keep up with the demand, we updated our home improvement mailing lists so we may provide the most updated records possible for clients
Chicago, IL (PRWEB) November 24, 2014
Exact Data wraps up its latest data hygiene effort to edit its Home Improvement Mailing Lists and update its records. The data broker updates its mailing lists on a monthly basis, sometimes more frequently based on the popularity of specific mailing lists.
Home improvement always becomes a hot topic around the holiday season as it is the time when power tools, household equipment and various utilities fly off the shelves. The perfect gift for dad or the crafty matriarch, home improvement tools gain popularity during the holiday season and the mailing lists have recently spiked in demand.
The company focuses its attention on updating mailing lists that are highly popular in order to keep up with demand and ensure up-to-date records. Mailing lists are updated through the National Change of Address database as well as CASS certification. The company then goes through its email, postal, and phone records to update any contact that may no longer be valid to rid the list of any bounce backs or returned mail.
Examples of categories that fall within the Home Improvement Mailing List group include:
-Home improvement and renovation seekers
-Home improvement responders
-SIC Code 72999906 – Home Improvement and Renovation Contractor Agency
"Home improvement gains popularity around the holiday season and in order to keep up with the demand, we updated our home improvement mailing lists so we may provide the most updated records possible for clients," says CEO Larry Organ.
To learn more about Exact Data's Home Improvement Mailing Lists, call (877) 440-3282 or email the company at info(at)exactdata(dot)com.
About Exact Data
Exact Data is a Chicago-based multi-channel marketing company with regional offices across the United States. The company offers integrated marketing services including B2B and B2C lists containing postal, email, and telephone contacts, data append and hygiene services, as well as pay-per-click social media advertising.
Exact Data was founded in 2001 and operates as a subsidiary of Exact Data LLC. For more information, email info(at)exactdata(dot)com or call (877) 440-3282.