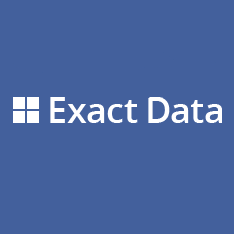 Finance is an ever-changing industry with constant opportunity for growth. Our latest update focuses on optimizing our investors mailing lists to accommodate those changes and maximize reach
Chicago, IL (PRWEB) October 31, 2014
Exact Data undergoes its latest database update to add records to specified mailing lists. During its latest bout of updates, the company added multiple records to its Investors Mailing Lists. With each update, the company focuses on particular mailing lists that are gaining popularity and in this instance, finance proved to be a popular topic.
Every month, the data firm updates its mailing lists to increase the number of records. By increasing the number of contacts available in any particular category, the company allows clients to segment their audience more specifically. The more detailed the client can be with the audience, the better the reception to the marketing efforts.
The company's Investors Mailing Lists are comprised of various categories within the world of finance. From actual investors to those seeking the help of financial advisors, the mailing lists contain records of over one million contacts.
Examples of categories under the Investors Mailing Lists include but are not limited to:
-Oil and energy investors by state
-SIC Code 6799 - Investors
-Gold and Silver investors by income
"Finance is an ever-changing industry with constant opportunity for growth. Our latest update focuses on optimizing our investors mailing lists to accommodate those changes and maximize reach," says CEO Larry Organ.
To learn more about Exact Data's Investors Mailing Lists, call (877) 440-3282 or email the company at info@exactdata.com.
About Exact Data
Exact Data is a Chicago-based multi-channel marketing company with regional offices across the United States. The company offers integrated marketing services including B2B and B2C lists containing postal, email, and telephone contacts, data append and hygiene services, as well as pay-per-click social media advertising.
Exact Data was founded in 2001 and operates as a subsidiary of Exact Data LLC. For more information, email info(at)exactdata(dot)com or call (877) 440-3282.