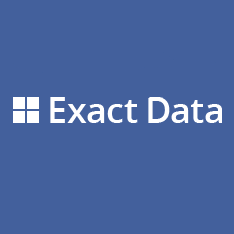 The holiday season is hands down the busiest time of year for the retail industry. We want to make sure our retail mailing lists are of the utmost quality so our clients receive the best results possible
Chicago, IL (PRWEB) November 07, 2014
Exact Data wraps up its latest data hygiene performance, focusing on its Retail Mailing Lists – just in time for the holidays. The company routinely executes a data cleanse to increase deliverability and maintain the quality of its mailing lists.
During each data cleanse, the firm goes through its extensive records to rid specific mailing lists of any contacts that are not up to date. The lists are cleansed to omit any email, phone, or postal contacts that are no longer valid, leaving the client a mailing list of updated contacts.
With the holiday season quickly approaching, the company focused its hygiene practice on the retail industry. The particular mailing lists are growing in popularity due to the time of year and because of this, Exact Data executed its database cleanse to make sure retail mailing lists in specific would be pristine.
Examples of categories included in retail mailing lists include:
-Infant and child clothing retailers
-Online retail merchants
-Mail order catalog retail industry
"The holiday season is hands down the busiest time of year for the retail industry. We want to make sure our retail mailing lists are of the utmost quality so our clients receive the best results possible," states CEO Larry Organ.
To learn more about Exact Data's Retail Mailing Lists, call (877) 440-3282 or email the company at info(at)exactdata(dot)com.
About Exact Data
Exact Data is a Chicago-based multi-channel marketing company with regional offices across the United States. The company offers integrated marketing services including B2B and B2C lists containing postal, email, and telephone contacts, data append and hygiene services, as well as pay-per-click social media advertising.
Exact Data was founded in 2001 and operates as a subsidiary of Exact Data LLC. For more information, email info(at)exactdata(dot)com or call (877) 440-3282.