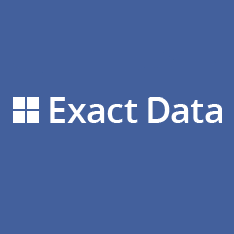 Social networking is right at our fingertips, and growing in popularity every day. Keeping these particular mailing lists as up-to-date as possible is essential to providing the best records for clients
Chicago, IL (PRWEB) November 19, 2014
Exact Data increases number of records for its Social Networkers Mailing Lists in its most recent database update. Growing its lists means increasing deliverability for the company – the more data to choose from, the more specific and accurate clients can be with their targeted audiences.
Every month, the data company updates its mailing lists to either increase list size or filter its records to rid databases of any contact information that is no longer valid. In this case, the company focused its attention on its Social Networkers Mailing Lists. The particular mailing lists have grown in popularity due to high activity on social media sites. Companies are searching for a variety of individuals involved in the social networking world, whether it's heavy users of social media or networking experts. Exact Data recognized the importance of having an extensive list of records for its Social Networkers Mailing Lists and appended the records.
Examples of various categories included in Social Networkers Mailing Lists consist of:
-Heavy Twitter users by location
-Social networkers
-Online daters and social networkers
"Social networking is right at our fingertips, and growing in popularity every day. Keeping these particular mailing lists as up-to-date as possible is essential to providing the best records for clients," says CEO Larry Organ.
To learn more about Exact Data's Social Networking Mailing Lists, call (877) 440-3282 or email the company at info(at)exactdata(dot)com.
About Exact Data
Exact Data is a Chicago-based multi-channel marketing company with regional offices across the United States. The company offers integrated marketing services including B2B and B2C lists containing postal, email, and telephone contacts, data append and hygiene services, as well as pay-per-click social media advertising.
Exact Data was founded in 2001 and operates as a subsidiary of Exact Data LLC. For more information, email info(at)exactdata(dot)com or call (877) 440-3282.