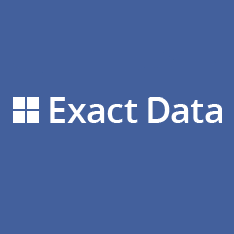 We sell Facebook ads to push site traffic, improve advertising ROI, and expose our clients to a new channel they may not have considered in the past
Chicago, IL (PRWEB) January 06, 2015
The travel industry wrapped up 2014 with a 26% increase in sales. Advanced bookings for 2015 are already 44% higher than last year's and the industry is looking to continue its growth by marketing aggressively. Spending is set to increase significantly and agents are more optimistic about the coming year than ever before. Raised prices for 2015 are forcing travel agents to utilize highly personalized marketing tools and push bundled packages, like all-inclusive perks.
Due to cheaper fuel costs, airlines are also expecting a large rise in profits this year. For 2015, the airline industry is projecting a 26% increase to bring profits to a staggering $25 billion, up from 2014's expected profits of $19.9 billion. Top destinations include Mexico, the Dominican Republic, Alaska, and a surprising newcomer, Cuba.
To achieve such ambitious gains, travel agents and airlines are looking to reach potential consumers via social media. "We sell Facebook ads to push site traffic, improve advertising ROI, and expose our clients to a new channel they may not have considered in the past," says Exact Data CEO, Larry Organ.
Companies like Exact Data work with clients to achieve detailed social media goals on Facebook and reach highly targeted audiences on a personal level – exactly what travel agents are looking to do.
For more information on Exact Data's social media advertising platform, visit the website at exactdata.com, call (877) 440-3282 or email info(at)exactdata(dot)com.
About Exact Data
Exact Data is a Chicago-based multi-channel marketing company with regional offices across the United States. The company offers integrated marketing services including B2B and B2C lists containing postal, email, and telephone contacts, data append and hygiene services, as well as pay-per-click social media advertising.
Exact Data was founded in 2001 and operates as a subsidiary of Exact Data LLC. For more information, email info(at)exactdata(dot)com or call (877) 440-3282.