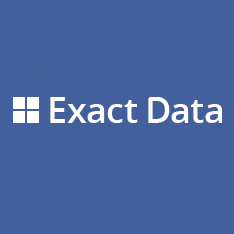 Our marketing lists are a great resource for selling.
Chicago, IL (PRWEB) July 24, 2015
Exact Data, a database marketing company headquartered in Chicago, IL, just concluded applying improvements to their Fitness Mailing Lists, ensuring that the database is of the utmost quality. All marketing lists are quite customizable and able to save clients time and money.
The database contains DNC compliant telemarketing data, opt-in email marketing records, and postal data. Also included are social media leads, such as through Facebook.
Lists can be customized by:
Age
Gender
Ethnicity
And many more!
CEO Larry Organ commented, "Fitness is a daily part of people's lives. Our marketing lists are a great resource for selling to those who especially include it."
A few examples of files within the Fitness Mailing Database
Fitness Club Membership Mailing List
Health and Fitness Product Buyers Mailing List
Muscle and Fitness Fanatics - Male
To learn more, please call (877) 440-3282 or email info@exactdata.com today.
About Exact Data
Exact Data is a Chicago-based multi-channel marketing company with regional offices across the United States. The company offers integrated marketing services including B2B and B2C lists containing postal, email, and telephone contacts, data append and hygiene services, as well as pay-per-click social media advertising.
Exact Data was founded in 2001 and operates as a subsidiary of Exact Data LLC. For more information, email info@exactdata.com or call (877) 440-3282.