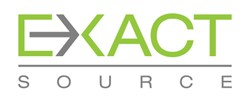 This office move marks the end of a monumental year for ExactSource, in which they launched three software programs and expanded their consulting and market research divisions.
Atlanta, GA (PRWEB) December 19, 2013
ExactSource, a national leader in the delivery of talent solutions and software to architectural and engineering firms, is pleased to announce that after 26 years in its current location, is moving to a new headquarters on January 2nd, 2014. Since launching in 2012, ExactSource has experienced significant growth and the new office space will allow more room for employees and clients.
Established in 1987 as the Atlanta-based Retained Executive Search Firm Matteson Partners, the company quickly grew into a prominent leader in the executive recruitment industry. After 25 years of leadership recruiting expertise, the Principals of Matteson Partners decided to broaden their scope to meet the growing needs of their architecture and engineering clients. The result was ExactSource, bringing a revolutionary approach and state-of-the-art solution to support talent sourcing needs at every level.
In addition to leadership and technical recruiting, ExactSource offers proprietary software solutions, market research, and consulting services, making it a multi-faceted company helping architectural and engineering firms grow their business.
This office move marks the end of a highly successful year for ExactSource, in which they launched three software programs and expanded their consulting and market research divisions.
The new office will be located at:
1455 Lincoln Parkway, Suite 325
Atlanta, GA 30346
About ExactSource
ExactSource is a leading organizational consulting, market research and talent solutions company that specializes in providing recruiting services and software to firms in the architectural and engineering sector.
ExactSource is best known in the A/E/C industry for their highly acclaimed ExactProfile technology, a system released in 2012 that assesses and catalogues more than 115 critical engineering skill sets and experience levels that aren't typically identified on a resume. Using this breakthrough screening software, HR managers are able to instantly identify the technical candidates that meet their exact requirements. This methodology provides a smarter way to hire, and it is their objective to have every architectural and engineering firm across the country using ExactProfiles in their hiring process.
ExactSource has established a prominent presence in the Engineering community and successfully serves firms in 39 states across the nation, including over 20 firms on the Top 500 A/E list.
For more information about ExactSource and their consulting, research and recruiting services, visit their website or contact David Schmidt at dschmidt(at)exactsource(dot)com.