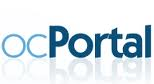 Websites Created With ocPortal
(PRWEB) July 27, 2014
Threehosts.com introduces top real websites created with ocPortal. Their list is available at http://www.threehosts.com/ratings/examples-sites/ocportal-showcase.html.
Users who are uncertain about choosing ocPortal to make their websites are often interested in seeing some real sites built with ocPortal before making their decisions, so Threehosts.com presents popular real websites designed with this application.
The sites selected by editors at ThreeHosts.com represent a variety of websites. ocPortal is becoming a well-adapted program among web developers, web designers and site builders. Over the course of its lifetime, many webmasters have chosen ocPortal to deliver their sites on the web. ThreeHosts.com has selected a few fantastic examples to give users an idea how designers are leveraging ocPortal to build stunning online websites.
ocPortal is a free and open source content management system (CMS) written in PHP and based on a MySQL backend database. Not only does ocPortal's CMS have all the features that users would expect from dynamic websites, but it does so whilst meeting the highest accessibility and professional standards. It is also smart enough to go beyond page management, to automatically handle search engine optimisation, and provide aggressive hack attack prevention. It supports many types of content (galleries, news/newsletters, etc.) - and integrating rich media and advertising into them. Community features include forums, member blogs, chat rooms, WIKI, and content commenting/rating.
About Threehosts.com – Threehosts.com is a reliable resource for web hosting reviews and ratings, including non-commercial hosting and eCommerce. They provide a list of top 3 affordable web hosts. Their experts have been evaluating web hosting providers for years, and now they present the information in an easy to understand format that helps the consumer make the best choice when choosing a proper web host for their personal and business websites.