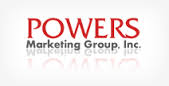 Get top quality mortgage leads that covert, don't buy cheap leads that don't close, call us today and get the best leads available
(PRWEB) January 08, 2014
Having quality exclusive mortgage leads can be the deciding factor of a mortgage company being successful or not. Powers Marketing Group knows these types of leads are key to retaining their customers and gives them the ability to add new clients. They recently stuck a new relationship with a very large publisher that is delivering internet leads to the company directly. This means exclusive mortgage leads can then be sold to sale organizations across the nation. Mortgage internet leads have been an intricate part of the industry going back to the mortgage boom that created the housing crisis. They were very effective then, and are more effective now. Information related to mortgages and rates is readily available on the web, so the amount of people responding to mortgage offers developed online through email and pay per click campaigns is enormous. They are available real time exclusive, and can also be delivered via email, or posted directly to a CRM depending on the client's preference. Homeowners are generally ready to go when they fill out a form requesting refinance or purchase information, and the belief that low interest rates cannot stay at these levels for much longer should only enhance the quality and responsiveness of mortgage refinance internet leads in the short term. To find out more about receiving exclusive mortgage leads, or to talk to a sales representative visit, http://powersmarketinggroup.com/mortgage-leads/
Powers Marketing Group has formulated this new relationship with this publisher to help fill the demand of the mortgage bankers and brokers that are currently buying mortgage leads from them. The existing firms that make sure their sales representative get a hold of these people using both the phone and internet should have a good closing ratio. Those firms that have embraced the idea that sales people call and email these leads until they are told not to call will add loans to the pipeline and add profitability to the company. The new affiliate of the marketing company can provide many new prospective clients to the marketing company's team of sales agents. The marketing company is well-known for providing high quality leads at affordable prices. To learn more about the company and the different types of mortgage leads they provide call, (888) 288-4825.
If a company is looking for internet leads or exclusive mortgage leads, the Powers Marketing can provide the best deals on all. The marketing company works with the best internet marketers in the country to assist in promoting the internet leads, and the other products they offer. Powers Marketing Group continues to dominate its competition by offering top quality leads that convert into closings. The marketing company also prides itself on using American call centers to deliver live transfers mortgage leads, ensuring only top quality customer care for their sale organizations. The company has been providing mortgage leads for many years, and the firm has one of the best reputations because of the leads that they provide. The company also provides assistance for brokers or bankers looking for warehouse lines to fund their own loans. The company has many departments that service all types of facets of the lending industry.
About The Company: Powers Marketing Group knows all about finding clients. The marketing company makes it their business to learn everything they can about potential customers including where they are and the best methods to finding them. From mail campaigns to online ads to television and radio commercials, Powers Marketing Group can build a company's marketing campaign from scratch to get the results their partners deserve.
Contact: Billie Powers
Phone: (888) 288-4825