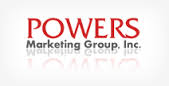 Get the best solar leads for your company by purchasing exclusive solar leads from our marketing company
(PRWEB) November 03, 2014
Powers Marketing has provided solar panel companies with exclusive solar leads for years, helping companies throughout the country find "ready to buy" sales contacts at an astonishing rate. With cutting edge lead generation strategies and an in-depth knowledge of the solar industry, the marketing firm is the best fit for companies to purchase high quality solar leads. Powers Marketing can provide aged leads, Facebook leads, PPC search leads and more, all for the solar industry. With federal subsidies available to homeowners, there is no better time to find people who want to upgrade their home utilities and the firm can place these individuals with companies that supply these systems with them today. To learn more about pricing for exclusive solar leads being offered by the marketing firm call them directly at 866-452-0960.
Powers Marketing Group is proud to announce that we are now offering solar panel and solar technology sales leads to green energy industry professionals. With energy prices constantly on the rise and climate change an ever-growing problem, people all over the country are looking for more cost-efficient and environmentally-friendly methods to power their homes. Solar panels have become increasingly popular with homeowners as a great way to harness the power of the ever-present sun to create electricity and power for their homes. Besides homeowners, many municipalities have gotten in on the action and installed solar panels in parks and public spaces to power street lights all around town. The new video promoting qualified solar appointments can be viewed by clicking the link here, https://www.youtube.com/watch?v=jMQUxxLwce8
With interest in solar panels on the rise continually, many contractors are choosing to get in on the action and have mastered the business of solar panel installations and related solar technology applications. Solar panels are not quite a "do it yourself" project, even for the most knowledgeable individual, so for that reason many homeowners as well as municipalities must call trained contractors to do the work for them. Also, with interest rates being so long, some homeowners are doing a cash out refinance to pay for the new systems. A spokesperson of Powers Marketing Group stated, "Each and every client is unique and deserves a marketing strategy that will suit their business and get them the clients they want and need. " Powers Marketing Group is comprised of a number of lead generation and marketing professionals. The team offers decades of combined experience in generating high conversion leads. The company has worked with business owners, sales staffs, and executives in numerous industries. They are now offering these exclusive solar leads for those individuals looking to sell solar related services.
About The Company: Powers Marketing Group knows all about finding clients. The marketing company makes it their business to learn everything they can about potential customers including where they are and the best methods to finding them. From mail campaigns to online ads to television and radio commercials, Powers Marketing Group can build a company's marketing campaign from scratch to get the results their partners deserve. To view the companies new Facebook page visit, https://www.facebook.com/exclusivequalifiedsolarleads
Contact: Billie Powers
Phone: 866-452-0960