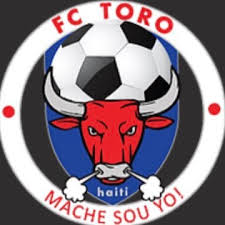 "With USPA, we were impressed with the flexibility, level of support, and how everything is personalized for each student-athlete."
ELKINS, N.H. (PRWEB) June 18, 2019
US Performance Academy (USPA) and FC Toro in Haiti have partnered in order to provide competitive middle and high school soccer athletes with a college-prep education.
FC Toro has chosen USPA as their exclusive education provider. FC Toro is inspired by passion for the beautiful game of soccer and place their children at the heart of the organization. FC Toro gathers children and adolescents around a unique philosophy that reflects the power of determination and of dreams. Their training program is aimed at the full development of youth through football by creating a space and providing the training skills to allow children to be their best and demonstrate their highest capacity of performance. With the level of training, traveling, and competing, a traditional school schedule wasn't fitting the FC Toro program.
"We had to find a solution for our hard-working athletes," said Patrick Bonnefil Owner General Manager of FC Toro. "Balancing their ambitious athletic schedule with their busy academic schedule was leaving them exhausted. With USPA, we were impressed with the flexibility, level of support, and how everything is personalized for each student-athlete. Being able to offer them a chance to work towards their U.S. diploma while training together as a team is just what we needed."
USPA is an accredited, NCAA approved, private, online, middle & high school created for high performance athletes. Designed by athletes and educators, the approach specifically benefits driven students who are training, traveling, competing, and pushing themselves to the next level. The online curriculum allows for a flexible school schedule and academic calendar. The support system keeps students involved, motivated, and on track to success. And the focus on the student-athlete's future goals and aspirations opens up a doorway to future opportunities.
"This will be our second international learning center that we have opened in the past two years," said Pete Smith, USPA President. "FC Toro's leadership team has a very unique understanding of what their student athletes will need in order to be successful at the next level, not just athletically, but as they stressed to us throughout our discussions, academically. I'm very proud of our entire academic team for the work they have put into implementing this program, and it will be very exciting as it continues to grow throughout Haiti."
For more information about the partnership between FC Toro and USPA, please visit http://www.GoUSPA.org.