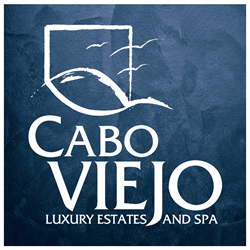 Cabo San Lucas, Mexico (PRWEB) May 08, 2014
At exclusive fractional ownership club Cabo Viejo Luxury Estates and Spa, an exceptional vacationing experience is a standard with every trip to beautiful Cabo San Lucas. Enjoy breathtaking views of Downtown Cabo San Lucas from state-of-the-art accommodations located in the exclusive Pedregal neighborhood of Cabo. Enjoy a delicious dinner at the on-site restaurant, La Vista complete with expert wine parings from the resident Sommelier. For those looking to experience the full extent of what this location has to offer, the concierge can set up everything from a round of golf to a once-in-a-lifetime sport-fishing excursion.
While relaxing at exclusive fractional ownership Club Cabo Viejo Luxury Estates and Spa, there are several events throughout the year that can make a trip to Cabo even more memorable. Those who have a passion for boats will truly appreciate all that the Cabo Marine Show has to offer, as Cabo San Lucas is the ideal place for all things water-related. This year, the Cabo Marine Show is from May 15th to the 17th. A must for all serious boaters, the show is billed as the largest marine networking event in all of Mexico. For guests interested in buying, selling, or showcasing boats, the Cabo Marine Show is the perfect venue to enjoy while vacationing.
This May, exclusive fractional ownership club Cabo Viejo Luxury Estates and Spa knows that boaters will be eager to get their sea legs at this unique annual event. The concierge at Cabo Viejo will be happy to provide additional information regarding the marine show on behalf of guests. Visitors to the marina during the Marine Show can view some of the industry's most advanced boats and yachts while learning more about marine products that are made both locally and internationally.
Cabo Viejo Luxury Estates and Spa welcomes boaters to go out and enjoy the Cabo Marine Show and visit all the vendors while viewing all of the different boats that call the Cabo Marina home. For additional information about the Cabo Marine Show or any of the other various events to visit and experience while staying in Mexico, visit http://www.caboviejo.com.