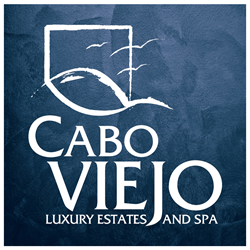 Cabo San Lucas, Mexico (PRWEB) August 29, 2014
Every year millions of travelers head south to the beautiful tropical paradises found throughout Mexico. A large number of those travelers elect to stay in Cabo San Lucas, as it offers unforgettable scenery and plenty of exciting vacation opportunities to take advantage of. Exclusive Fractional Ownership Club Cabo Viejo Luxury Estates and Spa is happy to announce that both Southwest Airlines and Alaska Airlines are expanding their markets directly into Cabo San Lucas, offering travelers an easier opportunity than ever before to experience the vacation destination.
Earlier in the month, Southwest Airlines landed their first flight into Los Cabos International Airport. Southwest bought Air Tran in 2011, and it is slowly phasing the airline out and replacing it with the Southwest brand. Also, earlier in August, Alaska Airlines announced they will begin service to Los Cabos International Airport in September. Alaska Airlines daily flights to Cabo San Lucas are expected to launch September 22nd listed under "San Jose del Cabo," and will utilize the brand's 737 aircraft fleet for the flights.
Exclusive Fractional Ownership Club Cabo Viejo Luxury Estates and Spa knows that travelers to Cabo San Lucas enjoy experiences that are unmatched by those offered anywhere else in the world. From the beautiful beaches, to the myriad vacation activities that await travelers, it is no secret why these major airlines are branching out to serve the region. So many travelers return to Cabo year after year simply because they cannot get enough of what the vacation paradise has to offer.
Staying at Cabo Viejo Luxury Estates and Spa is a luxurious way to experience all that Cabo San Lucas has to offer. Located within walking distance of the town and nearby marina, Cabo Viejo offers spacious villas with amazing views, beautifully decorated accommodations, General Electric profile appliances in rooms, and 24-hour security to keep belongings safe while travelers head out to explore.
While staying at Cabo Viejo, guests can take advantage of the poolside restaurant for a lazy day at the pool, or hit up the gym for some more activity. In-room spa services, along with private chef service and housekeeping, allow travelers to be fully pampered while they relax in this tropical paradise. For more information on Exclusive Fractional Ownership Club Cabo Viejo Luxury Estates and Spa, please visit http://caboviejo.com/.