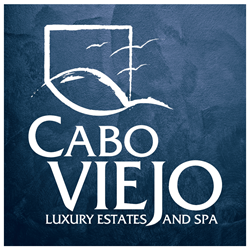 Cabo San Lucas, Mexico (PRWEB) September 26, 2014
Cabo San Lucas is the ultimate tropical vacation destination not just for its stunning scenery and fantastic fishing, but also for the amazing food that the region serves up on a daily basis. Exclusive Fractional Ownership Club Cabo Viejo Luxury Estates and Spa is highlighting some of the fantastic dining options that travelers have to select from when they choose to visit Cabo San Lucas.
One of the first restaurants that Cabo Viejo Luxury Estates and Spa directs food-enthusiasts to check out is Mis Suenos Restaurant. Boasting the self-declared "best breakfast in town," Mis Suenos also serves up lobster, steak, pasta, and of course, plenty of authentic Mexican cuisine. With large portions cooked to specification upon request, from cilantro sauce to barbeque, Mis Suenos serves diners a fantastic culinary experience. The restaurant also offers diners a great view to enjoy the local charter boats and yachts as they depart and return from their voyages.
Misiones De Kino Pasta Bella and Bar is another great restaurant that foodies should check out. Exclusive Fractional Ownership Club Cabo Viejo Luxury Estates and Spa points out that the restaurant was once an old Baja Mission, and offers diners the option to dine indoors in a traditional Mexican setting, or outdoors in the garden area. The menu at Misiones De Kino features traditional Mexican dishes like fajitas and tacos, as well as antipasta selections, soups, appetizers, and seafood. House specialties include lamb ravioli, baked rigatoni, spicy shrimp and sausage diablo, and more. Misiones De Kino is open Monday through Saturday from 3:30pm to 11pm and reservations are recommended.
A more relaxed dining experience comes in the form of Burrito Surf. Exclusive Fractional Ownership Club Cabo Viejo Luxury Estates and Spa knows that travelers craving a big delicious burrito will certainly enjoy their meal at Burrito Surf. Using only the best hand-picked ingredients, Burrito Surf crafts great burritos for guests. Visitors to the restaurant can build their burrito using sides like meats, fish, vegetables, salsas, and cheese. The restaurant also serves traveler's favorites like hot wings, salads, quesadillas, and fajitas.
For more information about luxurious accommodations in Cabo San Lucas this fall, visit http://caboviejo.com.