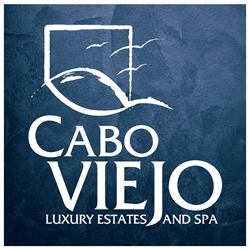 Cabo San Lucas, Mexico (PRWEB) October 08, 2014
After spending a long vacation day sightseeing or relaxing on the beach, many couples want to enjoy a luxurious dinner out on the town. Cabo Viejo Luxury Estates and Spa has a few suggestions as to where couples can go to experience such a meal in the incredible city of Cabo San Lucas, Mexico.
1. Misiones de Kino
Misiones de Kino offers the elegance of a world-class restaurant without taking its guests out of the Cabo San Lucas mindset. Cabo Viejo Luxury Estates and Spa knows that travelers will enjoy the restaurant's rustic design as much as they will enjoy the excellent food that is served there. Featuring menu items like baked rigatoni, pasta aioli, lamb ravioli, as well as seafood selections including coconut shrimp, fresh scallops, and fish Veracruz, guests will surely find a dish that is just what they were looking for. Misiones provides guests with both indoor and outdoor seating arrangements, and reservations are recommended for priority seating.
2. Invita Bistro
Another great restaurant that Cabo Viejo Luxury Estates and Spa is suggesting to couples is the Invita Bistro, located in downtown Cabo. With fantastic original Mediterranean and Italian cuisine, Invita Bistro is sure to be a hit for couples looking for a romantic evening out together. Offering a home-cooked and styled menu created from generations-old family recipes, the food at Invita Bistro is unbeatable. Perfect to go with every meal is the restaurant's fine selection of national and international wines, as well as excellent Italian-inspired cocktails.
3. Maria Coronoa
Maria Corona is the third recommendation that Cabo Viejo Luxury Estates and Spa has for travelers seeking a romantic dining experience. At Maria Corona, guests can enjoy not only a wide selection of wines, a great dinner, and unbeatable drinks, but cooking lessons that are also offered at specified times throughout the week. With authentic Mexican recipes passed down by the owner's grandmother, Maria Corona is proud to offer guests exquisite plates like the Mexico City Style Beef Jerkey, Shrimp Ceviche, Guacamole Maria Corona, Flor de Calabaze, and plenty more.
No matter what part of town couples find themselves in at the end of the day, Cabo Viejo Luxury Estates and Spa knows that they will be able to find somewhere intimate to share their evening meal together. For more information on some of the most luxurious accommodations in Cabo, visit http://caboviejo.com. To view this release in Spanish, visit: http://enterateahora.com.mx/cabo-viejo-luxury-estates-spa-dispone-de-los-mejores-restaurantes-en-cabo-san-lucas-para-las-parejas-en-este-otono/