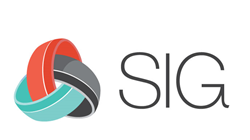 ...the contracting process is one of the biggest value leaks in sourcing.
New York, NY (PRWEB) June 24, 2015
SIG, the premier membership organization for sourcing, procurement and outsourcing executives, today announced the successful launch of a new offering, the Executive Immersion Program (EIP). These intensive in-person workshops dive deep into topics and provide opportunities for senior procurement, sourcing and outsourcing executives to gather expertise from thought leaders, while simultaneously networking with other local colleagues.
The first EIP took place Friday, June 19 at McCarter & English, LLP one of the oldest and most established law firms in the U.S. The half-day format included a networking lunch and provided attendees with an opportunity to enhance their competencies in contracting and negotiating in a hands-on workshop. With deep expertise in information technology-enabled transformation as well as customer and vendor outsourcing deal management, Ed Hansen and Rich Green, partners at McCarter & English, taught the masters class.
"We suggested this topic because there is a basic misunderstanding of how to use the contract," said Ed Hansen, chair of the Business Technology and Complex Sourcing Practice at McCarter & English. "In fact, the contracting process is one of the biggest value leaks in sourcing. The questions asked and interaction throughout the day were at a very high level, and really made it clear to us how we can all benefit from workshops like this one."
"The SIG Executive Immersion Program in New York was wildly successful with nearly double the number of expected attendees," said Dawn Tiura, SIG's President and CEO. "The conversations were rich and the instruction was clear and well-executed. We plan to put several more EIPs on this year, using the McCarter & English workshop as an example."
In a three-hour course, Friday's EIP covered contracting and negotiating including such topics as: defining an effective contract; understanding complex vs. commodity sourcing; drafting guidelines and considerations; framing strategy and goals; defining a Service Level Agreement (SLA) framework; monitoring performance and defining governance; discussing risk elements and mitigation strategies; the contracting role of the Business Unit (non-Procurement teammates); providing an analytical framework for interaction costs; and differentiating between deal economics and financials.
The SIG Executive Immersion Program is designed for real-world situations at executive decision-making levels. Future workshops could include topics on risk management, talent management, vendor management or other top-of-mind issues facing sourcing, outsourcing and procurement executives today. For more on this program, visit http://sig.org/ExecutiveImmersionProgram.php.
About SIG
SIG, http://www.sig.org is a membership organization that provides thought leadership and networking opportunities to executives in sourcing, procurement and outsourcing from Fortune 500 and Global 1000 companies. It has served these professionals and opened dialogues with their counterparts in finance, HR, marketing and other business functions throughout its 22-year history. SIG is acknowledged by many as a world leader in providing "next" practices, innovation and networking opportunities through its: global and regional events, online webinars and teleconferences, member peer connection services, content-rich website and online Resource Center, which was developed by and for professionals in sourcing and outsourcing. The organization is unique in that it blends practitioners, service providers and advisory firms in a non-commercial environment.
###