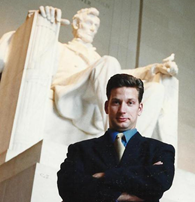 Having the right personal assistant job description can save a company tens of thousands in saved time.
Los Angeles, California (PRWEB) December 19, 2013
The perfect executive assistant job description can be elusive because employers, especially in the private sector, rarely know what to include to properly entice job seekers. So Brian Daniel, headhunter to the stars, has posted a guide on his website.
"It continues to amaze me that many employers don't know how to write a robust job description," says Daniel. "They either make it short and vague or include way too much meaningless information." The trick, essentially, is to find the perfect balance of duties and responsibilities.
Even in a difficult job market where the unemployment rate nears ten percent, employers of course get overwhelmed with candidates when they post a new job ad online, but a low percentage of those applicants are considered qualified candidates because of a shoddy job description.
"As a recruiter for celebrities, high net worth families and billionaires, I am privy to what employers actually want and they don't usually include essential job functions when writing a personal assistant job description," says Daniel. "The need for secrecy is obvious, especially if the employer is going to replace an existing candidate; but, having said that, the employment ad still needs to contain pertinent information or the top-tier candidates won't even consider applying for the job."
The very best executive assistants that serve high profile families, Fortune 500 executives and Forbes list billionaires are like professional athletes – they are in demand, so a job description that lacks substance isn't going to appeal to them, especially if they have five or ten years of experience at their current personal assistant job. "They simply aren't going to jump ship or make a lateral move in their career," says Daniel. So getting it right is an important step to saving the company money by reducing the time it takes to recruit a candidate."
About the Company
The Celebrity Personal Assistant Network places personal assistants, estate managers and executive assistants in all U.S. markets including Hollywood and Greater Los Angeles, San Francisco, Las Vegas, Chicago, New York City and Miami. Founder and Managing Director, Brian Daniel, is himself a former Celebrity Assistant who has worked with Hollywood A-list, billionaires and royalty. The company has been featured in a number of national and international publications and regularly consults with Fortune 500 companies. For more information, visit http://www.FindCelebrityJobs.com.