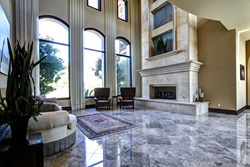 The finder system for real estate that we've enabled on our website is expected to connect more buyers with properties in Illinois and other parts of the country
Chicago, IL (PRWEB) June 29, 2015
Properties that are not listed on the MLS systems in the city of Chicago can be hard for high end investors to locate. The Luxury Estate Finder company is now selling executive real estate in Chicago through its website to provide access to private listings to home buyers at http://luxuryestatefinder.com.
The luxurious homes that are now listed encompass the Cook County area. The properties can be purchased through one or more programs that have been arranged to help low credit score buyers become approved for financing. Additional houses are expected to be added to the web listings on a regular schedule.
"The finder system for real estate that we've enabled on our website is expected to connect more buyers with properties in Illinois and other parts of the country," said one LuxuryEstateFinder.com rep.
The homes for sale in Chicago that are now available for purchase include foreclosures and homes of celebrities. Buyers who prefer not to use a luxury real estate agent to acquire homes can now use the search platform on the LEF website to find out what properties are available and how much the selling price will be.
"Our programs include owner financing and no bank qualifying loans to provide services to all purchasers in the Chicagoland area," said the rep.
The Luxury Estate Finder company is also offering access to review its listings prior to placing acquired homes on its website. The web form at http://luxuryestatefinder.com/request-your-invite is now active for a person who wants to explore real estate available to submit an offer before the homes are made public.
About LuxuryEstateFinder.com
The LuxuryEstateFinder.com company is now selling various high end properties in the real estate industry from its web portal. The company has updated its listings this month to include homes for sale in popular buyer states. The LuxuryEstateFinder.com company now has an exclusive VIP list that presents homes not listed on MLS databases across the country.