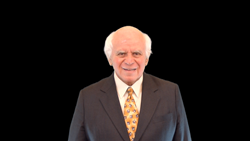 We are revolutionizing the way executive search is done in America. - Stan Fidel
Scottsdale, Arizona (PRWEB) March 26, 2014
For those companies needing to promptly and efficiently hire executives to manage their call centers, Telexec Solutions is the way to go. "Most call center executive recruiters," says Stan Fidel, president of Telexec Solutions, "are still functioning the same way the industry has for the last 40 years." Telexec uses programs like Skype, Google Hangouts and GotoMeeting to have visual, as well as auditory communication, with candidates who apply for their clients' leadership positions at call centers. When their screening and interviewing process results in a viable candidate, they do a brief video interview with the person and email it to their client. Because they use this and other internet and digital technology, Telexec Solutions is able to help most companies fill their needed positions within 30 days of beginning their search. The best part of this process is that Telexec Solutions is a contingency search firm, so their clients pay nothing unless and until Telexec finds the right candidate for them. This of course motivates Telexec Solutions to work hard, diligently and fast to resolve their clients' searches. Please visit our blog and answer this question, "How could video interviews of potential candidates help your company make hiring decisions?"
About the company: Telexec Solutions, a new division of Fidel Communications Co. Inc., is located in Scottsdale, AZ where Fidel Communications has been since 1999. The parent company has created over 600 telemarketing and telesales programs in the last 35 years. Stan Fidel, president of both companies, is the author of "Start-Up Telemarketing," originally published by John Wiley and Sons. The book has also been translated into Italian and sold in Italy. Fidel has spoken at The Million Dollar Round Table, the Direct Marketing Club of L. A., the Sales and Marketing Executives of L. A. and many other venues. He has also given numerous workshops and seminars on the subject of telemarketing and telesales.
You may contact Stan Fidel at 480-448-1740 or email stanleyfidel(at)telexecsolutions(dot)com.