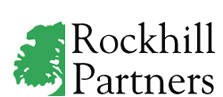 As a leader in the private equity industry, we are confident we'll be able to meet the demands of Rockhill Partners in such a short period of time
Kansas City, MO (PRWEB) December 13, 2013
Rockhill Partners, a company that specializes in investing in early-stage companies in the science and technology industries, has just announced that they have retained Private Equity Headhunters LLC for its executive recruiting needs for its new portfolio companies.
As a new article on the Rockhill Partners website explained, the company is currently finishing up the process of investing more than $25 million in three new early-stage IT and biotech companies. When Rockhill Partners realized they needed urgent help to recruit 22 qualified executives to lead the companies by the end of 2013, they turned to the experts at Private Equity Headhunters LLC for help.
"Rockhill Partners has used the services of Private Equity Headhunters LLC in the past and we have always been very happy with the results," said Sergey P., vice president of human resources for Rockhill Partners.
"Since we need to fill these positions fast before the end of the year, it only makes sense to work with professionals in the industry who can deliver quality service on time."
As Frank Weston, COO of Private Equity Headhunters LLC noted, his company is ideal for the job to help Rockhill Partners, as he and his qualified team truly understand the needs of their clients.
"As a leader in the private equity industry, we are confident we'll be able to meet the demands of Rockhill Partners in such a short period of time," he said.
"In fact, we have already begun the recruiting process for the two CEO roles and 20 leadership roles Rockhill Partners needs to hire before the books for 2013 are closed."
"We are excited to have the opportunity to work with Rockhill Partners once again," said C. Nicholas, CEO of Private Equity Headhunters LLC.
"Under this exclusive agreement, Private Equity Headhunters LLC will be responsible for all executive level recruiting needs of all companies in Rockhill Partners' portfolio."
Jaree Zafar, chief technology officer at Private Equity Headhunters LLC, will be serving as an adviser to the board of directors from Rockhill Partners for all their IT investments, including one SaaS company Rockhill Partners plans to invest in during the first quarter of 2014.
When asked if Private Equity Headhunters LLC can fulfill Rockhill Partners' needs by the end of 2013, Nicholas replied, "I promise that we will work every day, and we are happy to do it." He added that the company has been under some very tight time frames this past year, so they have a process to ensure they are able to meet the expectation on time.
"We have the capacity to ensure we can meet the expectation given by our client and we will deliver. With over 7 years specializing in executive placements in the private equity / venture capital space, we have had some very unusual requests that many in the world of executive recruiting would view as impossible. However, we understand the PE/VC space is transaction based and that means if they work over the holidays, we work over the holidays."
About Rockhill Partners:
Rockhill Partners invests nationally in exceptional, early-stage companies in the life science and technology sectors. Combining more than 200 years of experience, the Rockhill Partners team understands the nature of building companies and believes that an intense entrepreneurial spirit is essential for the success of early-stage companies. For more information, visit http://www.rockhill-partners.com/
About Private Equity Headhunters LLC:
Founded in 1998, Private Equity Headhunters LLC specializes in locating jobs for executives and matches investment seekers with private equity and strategic buyers. The company utilizes its network of 2,400 recruiters and relationships with more than 1,600 PE/VC firms to achieve a job placement rate of 86 percent for national and international executives, even in a weak economy. With a 100 percent interview rate and impressive placement rate, Private Equity Headhunters has consistently ranked first in PE/VC space as a senior executive recruiting firm. For more information, visit http://www.PrivateEquityHeadhunters.com.