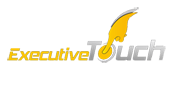 rest and down time is important if a high level of success is to be maintained and to avoid burnout.
New York City, New York (PRWEB) May 23, 2016
Executive Touch Worldwide annually hosts an exclusive R&R weekend. The firm is excited to announce this year's awaited location. To celebrate their growth and development this year, the firm is pleased to announce Mexico will be the destination of choice. The trip will take place in November, once the firm has maximized their growth potential. It is crucial to maintain momentum and reward hard work in business, and the firm looks forward to continuing their successful trips.
About Executive Touch Worldwide: http://executivetouchinc.com/about/
With 2016 being the biggest year yet for Executive Touch Worldwide, CEO James Sagar, is set to embark on an R&R trip to Hacienda Del Mar resort in Mexico with fellow business owners. The trip will be a time to rest and recuperate, so the firm will leave feeling ready to maintain the pace shown so far in 2016. James Sagar believes that rest and down time is important if a high level of success is to be maintained and to avoid burnout. Scheduled time to unwind and relax is important if a professional is to continue making great business decisions and take their business to the next level. As well as providing business owners with the chance to unwind and escape the fast pace of the outsourced sales and marketing industry, the event will also serve as an important networking opportunity.
With some of the most sought-after venues in Los Cabos, Sheraton Hacienda del Mar Golf & Spa Resort, Los Cabos is the premier choice for all kinds of meetings and events. Boasting 8 meeting rooms the firm will easily source the perfect space for their event. The resort offers 270 rooms and 5 luxurious pools. Each part of the resort has been decorated to the highest standard, and offers guests exceptional local dishes in their beautiful restaurants. The firm couldn't find a more impressive location for their weekend event.
Executive Touch Worldwide is an outsourced sales and direct marketing company with headquarters in New York. The firm specializes in a unique form of direct marketing which allows them to represent their clients through personalized direct marketing campaigns. Executive Touch Worldwide connects with consumers on a face-to-face basis, which allows them to establish long-lasting and personal business relationships between brand and consumer. This often leads to increased customer acquisition, brand awareness and brand loyalty for their clients.