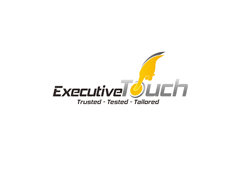 Mr. Sagar has shared how his trip to South Africa will be an amazing opportunity to network with industry professionals.
(PRWEB) September 07, 2016
Mr. Sagar of Executive Touch Worldwide is preparing to fly out to South Africa on September 14th. The business owner is making the journey to South Africa as the Vice President of the sales and marketing industry in South Africa has invited him specifically. James Sagar has been asked to speak to the country's sales and marketing business owners at an incredibly important event.
About Executive Touch Worldwide: http://executivetouchinc.com/about/
Executive Touch Worldwide's James Sagar shared how he feels this invitation is a great honor and revealed that he is looking forward to sharing his knowledge with fellow business owners in the industry. The CEO will take to the stage at a prestigious event in order to share his expertise, offer advice based on his own experiences and mentor individuals.
The business owner has expressed his excitement towards the trip and has revealed why this will also be a huge learning curve for himself. Executive Touch Worldwide believe that there is a lot that a person can learn from traveling, especially to new countries. Mr. Sagar has shared how his trip to South Africa will be an amazing opportunity to network with industry professionals, not only sharing his own skills but also learning new techniques himself. James Sagar is confident that he will return from South Africa with a new set of skills under his belt and will feel inspired and motivated having connected with so many new faces within the industry.
Executive Touch Worldwide is an outsourced sales and marketing firm with headquarters based in New York and market reach spreading across the U.S. The firm works closely with their clients to create personalized direct marketing campaigns which they then roll out directly to consumers. Executive Touch Worldwide connects with consumers on a face-to-face basis as they believe this is the best way to establish long-lasting and personal business relationships between brand and consumer. The firm reveal that, in turn, this personalized service leads to increased customer acquisition, brand awareness and brand loyalty for their clients.
James Sagar, CEO of Executive Touch Worldwide has been allowing a lot of time to travel and connect with new business owners in order to share his expertise and offer one-on-one mentoring. As an experienced business owner Mr. Sagar has the skills to offer these business owners and believes that it is crucial in order to keep the industry thriving that he shares as much of this information as he can.