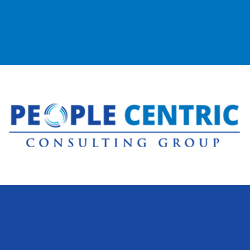 Springfield, MO (PRWEB) June 26, 2014
One of the open secrets of the business world is that sometimes—not always, of course—the executive members of a business simply aren't prepared for their roles, whether they're new to them or not. Luckily, People Centric Consulting Group is now offering executive coaching services for those professionals who want to improve their job performance and be more valuable executives to their company.
People Centric Consulting Group's executive coaching services help provide focus and guidance for those business executives who may doubt their effectiveness to lead and their ability to build rapport with their staff. It can also help executives discover what their talents and abilities are as well as how to use them most effectively to stay on-track, accountable, and respected as a leader.
The executive coaching services include one-on-one executive mentoring, organizational coaching, and lessons in conflict resolution and mediation. The one-on-one executive mentoring involves twice-monthly meetings with a certified coach. Each 50-minute session can help bring out the natural leader in an executive, resulting in a more confident, communicative member of the team.
Organizational coaching is for those executives who dislike or aren't sure how to run an effective staff meeting. Meetings are an essential part of a working team, and organizational coaching actually offers a professional meeting facilitator to join in, set an example, and help the meeting run smoothly.
Lastly, People Centric Consulting Group's executive coaching services offers lessons in conflict resolution and mediation, which can prove essential for higher productivity and a positive working environment. Executives learn how to listen effectively, communicate more efficiently, and reduce conflict in a calm and productive manner.
About People Centric Consulting Group
Don Harkey and Randy Mayes created People Centric Consulting Group "to support leaders in creating and building healthy organizations where people can live and work within their core strengths and passions with clarity and purpose". They achieve this mission by helping business owners and entrepreneurs uncover their own passion and purpose in business and translate it into action believing that profitability and productivity follow clarity and purpose. People Centric Consulting Group offers a variety of services to help small and mid-sized business owners in the Springfield, Missouri area achieve growth and prosperity in their business including Business Analysis, Executive Coaching, Leadership Development, Strategic Planning and Business Systems Development. In a few short years, they have grown to be one of the most respected boutique management consulting firms in Springfield MO.
Contact
Don Harkey or Randy Mayes
http://peopleccg.com
People Centric Consulting Group
1031 E Battlefield Ste 215
Springfield, MO 65807
(417) 459-2887