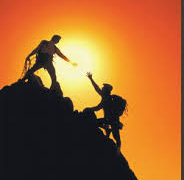 "We are thrilled to bring together such a powerful all-star lineup of Leadership Communication experts. No other program integrates in one day the critical skills necessary to take your career to new heights." - Chuck Garcia, Climb Leadership Consulting
New York, NY (PRWEB) July 28, 2016
On Thursday, September 29, 2016 in New York City, Networking Seminars in association with Climb Leadership Consulting are proud to announce a executive leadership training program for career growth, persuasive communication skills and effective leadership training program entitled, "Accelerate Your Career! Learn to Persuasively Communicate Your Way to the TOP."
At this executive leadership training program, communication is the absolutely indispensable leadership discipline. But, too often, leaders and professional communicators get mired in tactics, and fail to influence public attitudes in the ways that would help them the most. This one day intense executive leadership training program, combines proven-in-action techniques with peer interaction and insights from the latest research to help master the competence of effective communication and leadership. This interactive experience will provide insights on career growth and persuasive communication, improvisation, executive presence, gravitas and much more!
Learn from a mountaineer and career Wall Streeter, Chuck Garcia founder Climb Leadership Consulting, the framework and tactics necessary to accelerate and learn the skills to achieve break through results. He is the author of the Amazon.com bestselling book, " A CLIMB TO THE TOP: Leadership & Communication Tactics to Take Your Career to New Heights." He is also a coach to executives on public speaking, leadership development, and sales skills. A 25-year veteran of Wall Street, he spent several of those in leadership positions for prestigious firms such as Bloomberg, BlackRock, and Citadel.
Meet our international experts, Jason Blackwell has been working as a communications consultant since 2006, based in New York & Toronto but working all over the world. Zach Williams is the founder of the Art of Presentation Consulting Company, a company that trains clients on improving public speaking skills. Brad Johnson is the Senior Vice President-International for Maynard Leigh Associates, a communication consulting firm with offices in London, New Delhi and New York. He manages international business development growth with a strategic focus on the United States, India and the Middle East. Helio Fred Garcia, for more than 35 years, has helped leaders build trust, inspire loyalty, and lead effectively. He is a coach, counselor, teacher, author, and speaker whose clients include some of the largest and best-known companies and organizations in the world. He is the author of "The Power of Communication: Skills to Build Trust, Inspire Loyalty, and Lead Effectively."
Don't miss this opportunity to get the skills, to lead with excellence and achieve breakthrough results for career growth to persuasively communicate to the top!