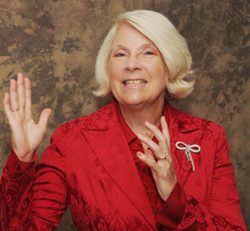 April launch of "Aesop's Keys to Profitable Marketing"
Daytona Beach, FL (PRWEB) March 31, 2014
Business leaders anticipate the release of "Aesop's Keys to Profitable Marketing" in April. Executives can skim through this book for practical ideas. Dr. Betsy Kruger uses graphs and tables to scientifically show them how to improve profits.
"Do you want to generate more profits?" asks Dr. Kenneth Bernhardt, Past President of the American Marketing Association, and affirms, "Dr. Kruger lays out easy-to-follow ways to increase your profits."
"Aesop's Keys" coaches executives to use 12 hard-nosed marketing strategies in their business. These strategies require tough decisions about its mission, specialty, suppliers, target market, product and services, pricing, distributors, promotions, key prospects, customer service, budgeting, and actions.
Each of "Aesop's Keys" is a way to improve corporate strategy. For example, the key strategies are to Focus on Quality, Compete on Strength, Delegate Weaknesses, and Describe Key Customers. The key marketing tools are to Offer Treasures, Price as Valued, Deliver Delight, and Promote Empathy. Finally, the key actions are to Target Key Prospects, Reward the Best. Concentrate Resources, and Jump into Action.
Each marketing strategy uses a universal law to magnify results. Extensive research verifies the practical value of the 80/20 rule. For example, focusing on the top 20% of the customers will spark the profits of a business.
Richard Koch, author of best-selling books on the 80/20 rule, confirms, "Aesop's Keys to Profitable Marketing" is an intriguing fusion of Aesop's insight and Pareto's realism that can truly benefit today's business leaders."
Her speeches explain how to "Spark Your Profits," "Target Key Customers," "Start Up Profits," and "Profit from Customer Loyalty." Dr. Kruger adds relevant examples and interactions so her message resonates with the audience. She has presented to associations and businesses for over 35 years.
Robert Iocco, CEO of TrustPoint Insurance, concludes, "Betsy has laid out an easy-to-use process for growing top customers in any business."
Dr. Kruger's mission is to spark profits, one business at a time. Her marketing consultancy, Strategic Power, earned an A+ rating with the Better Business Bureau and is certified by WBE and WOBE as a women-owned business.
Dr. Kruger has coached 2000+ startups to succeed and provided marketing research to ADM, Harley-Davidson, Sears, AstraZeneca, Bombardier, CVS Caremark, Dow, and Volusia County.
Dr. Kruger has been a popular guest on many syndicated radio shows. She will gladly customize her message for your audience. Please contact Betsy Kruger directly for media interviews, speeches, and articles.