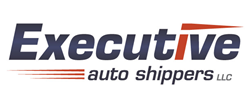 "Our goal from the very beginning was to improve the customer's auto shipping experience." said Executive Auto Shippers Co-Founder and CEO, Matt Van Gelder. "With ten years behind us, I feel like we have accomplished this lofty goal."
MONROE, Iowa (PRWEB) February 07, 2019
Executive Auto Shippers is a family owned company, co-founded by Matt and Jenny Van Gelder in February of 2009. This Monroe, Iowa based firm offers vehicle shipping solutions to the entire United States, including Alaska, Hawaii, Puerto Rico, and Guam. Their main focus is on serving consumers who are in the process of relocating long-distance. Snowbirds that spend the winter in a warm climate, Military families coping with a PCS, anyone moving for work or as part of a corporate relocation, even collectors purchasing a classic car count on Executive Auto Shippers when it comes to shipping a car.
In Executive Auto Shippers' ten year history our team of auto shipping experts has earned many accolades through hard work and dedication to our customer's needs. For seven straight years and counting our team members have earned the prestigious Super Service Award by providing outstanding customer service to Angie's List members. 2017 was a banner year for the Executive Auto Shippers team. Their dedication to customer service earned them not only the Super Service Award but also the honors of being named as a Top Ranked Car Transport Company by Advisory HQ as well as being included in Inc's exclusive list of the 5000 Fastest Growing Private Companies in America.
There is no question that this milestone is of particular significance to everyone at Executive Auto Shippers and stands out even amongst the team's previous accomplishments. So that begs the question of what does the future bring?
"Our future goals include combining technological auto shipping tools with unparalleled customer service to improve our customer's experiences consistently," says Matt Van Gelder, "Streamlining the process without losing the personal touch is our intent moving forward."
Technological tools like an instant car shipping calculator and online shipment tracking are already available to Executive Auto Shipper's customers.