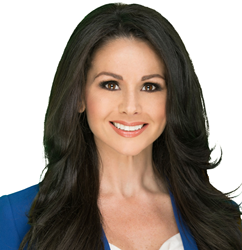 "Having a local presence in Las Vegas, a premium event capital, was always a part of our business growth plan," says Richard Schelp, owner of Executive Speakers. "When the opportunity came for Jennifer to join our team, we knew she would be the perfect fit."
MEMPHIS, Tenn. (PRWEB) November 15, 2019
Executive Speakers Bureau is pleased to announce the acquisition of National Keynote Speakers, hiring Jennifer Lier as an account executive in the Las Vegas area.
For almost 5 years, Jennifer ran National Keynote Speakers, a successful speakers bureau based in Las Vegas. Prior to 2013, Jennifer had an illustrious 25-year career as an international headline singer, actor, model and on-camera spokesperson.
"With the stellar reputation Richard and Angela Schelp have built with Executive Speakers Bureau, their standard of excellence in customer experience, plus the company culture they've created, there was no question I wanted to be a part of this extraordinary team," says Lier.
"They exhibit everything I stand for and more. I am so honored to be of the ESB family!"
Jennifer will maintain her office in Las Vegas, NV, a city often referred to as the convention capital of the world.
"Having a local presence in Las Vegas, a premium event capital, was always a part of our business growth plan," says Richard Schelp, owner of Executive Speakers. "When the opportunity came for Jennifer to join our team, we knew she would be the perfect fit."
Along with a comprehensive background in corporate event sales, catering, production and entertainment, Jennifer's gift of pairing the perfect speaker for a client's needs allows her to truly be a consultant and partner with you as she walks with you through the process of selecting the perfect speaker from inquiry, to event day and beyond.
To learn more about Executive Speakers Bureau in Las Vegas, or to contact Jennifer Lier to start planning your next event, call (901) 754-9404 or visit http://www.executivespeakers.com.
ABOUT EXECUTIVE SPEAKERS
Executive Speakers Bureau is a full-service speakers bureau, taking pride in our ability to provide world-class service as well as our ability to deliver today's foremost professional speakers and expert trainers to clients around the world. It is our commitment to provide our clients with unparalleled service, access to hundreds of motivational speakers worldwide and individualized personal attention. For more information, visit http://www.executivespeakers.com or call us at (901) 754-9404.