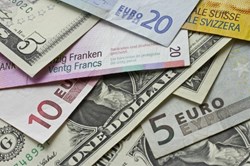 These kinds of banks were not very useful for expats.
London, UK (PRWEB UK) 31 August 2013
Pryce Warner International Group – According to Expatforum.com, the Bank of Ireland has closed its offshore banking branch on the Isle of Man.
This makes the Bank of Ireland just the latest in a series of high street banks that have opted to close their offshore branches.
Previous banks to have exited the market include; AIB International, Clydesdale International, Yorkshire Guernsey and Bradford & Bingley International.
David Retikin, Director of Operations at Pryce Warner International Group, commented: "The past several years have seen numerous banks wind down or close their offshore operations. This is hardly surprising as these kinds of banks were not very useful for expats. Their closure is no doubt due to their difficulty in attracting clients who recognize that a better service can be provided by other means. The best example of this is that expats prefer to bank in the country in which they are paid and pay tax, rather than offshore. This is because local banks mean less hassle and no money lost off currency exchanges."
He continued: "Superficially, the closures make it seem like the options available to expats are declining, but this is not the case. There remain many offshore financial products available to expats, all of which provide better rates of return than the closing offshore banks did. QROPS and QNUPS are much better for pensions and multi-currency investment accounts are much better for investing."
A spokesman for the Bank of Ireland commented: "The closure of Bank of Ireland (Isle of Man) comes as a result of a commercial decision by the group to concentrate on restoring and strengthening its core businesses in the UK and Irish markets. The Isle of Man subsidiary is solely a deposit gathering operation in offshore savings. Given an industry-wide decline in demand for offshore banking, the group no longer sees this market as being a core deposit focus in the future for the bank."