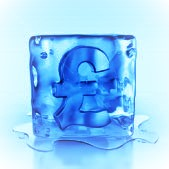 Our state pension system has mistreated far too many Brits for far too long.
London, UK (PRWEB UK) 7 April 2014
As previously reported in an Expats Village article from October 2013, Conservative MPs Sir Roger Gale and Sir Peter Bottomley had petitioned parliament to address frozen pensions and the fact that some 565,000 British expat pensioners are being forced to live an impoverished lifestyle overseas.
Although the two MPs were pleased their campaign received Tory support, which Gale says has now been unofficially bolstered by PM David Cameron during a recent meeting with the PM, their plight has evidently attracted the attention of government officials within Australian and Canadian cabinet.
Despite being British citizens who contributed to the system during their careers, not all British expats enjoy a full, inflation-linked state pension. This means that many elderly Brits living abroad beyond EU borders are paid just £20 per week, just as they might have over three decades ago.
Many expat retirees who chose to live abroad in one of the hundred or so places that still pay frozen state pension rates are effectively being persecuted for moving to the wrong country. It might sound a little melodramatic, but considering overseas healthcare costs alone, perhaps they are.
Director of Operations at leading overseas pension provider Pryce Warner International Group David Retikin offered further insight into the contentious situation:
"Our state pension system has mistreated far too many Brits for far too long. It's hard to imagine that many of our most fragile citizens are being made to take matters into their own hands and having to source regular retirement income for themselves during retirement. Those that can't usually find themselves back in Britain and putting further strain on our benefits system.
In countering claims for a fair state pension that most British citizens should already receive, some MPs have infuriated affected members by dismissing the issue by asking "they don't vote do they?" In many ways, their attitude toward the issue perhaps reflects the original root of the problem.
Contrary to some beliefs, campaigners want to have full state pension payments ratified and nothing more, although many fear that their true agenda would be to secure retrospective, index-linked payments in addition to any ongoing overseas pension payments made in the future.
Inter-party support is also developing, but not all MPs agree with the viewpoint of exemplars Gale, Bottomley and members of The International Consortium of British Pensioners (ICBP), who publicly highlighted the hypocrisy and invalidity of Britain's signing of the Commonwealth Equality Charter.
With more than half of all British expat retirees feeling the effects of discrimination, further hopes now rest with the promise of a dedicated governmental department that could strengthen their case. Prospective expats are encouraged to learn a little more about retiring overseas.