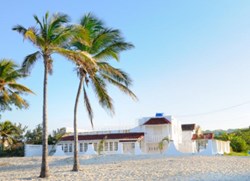 with property prices this cheap now is really the time
London, UK (PRWEB UK) 3 August 2013
According to iExpats.com, house prices all over Europe have been falling steadily over the past year.
House prices fell by an average of 0.6% across the EU in the first quarter of 2013. However, homes in the single currency zone fell by even more, 1%.
Spain suffered the worst, with a decrease of 12.8% compared with Q1 2012. Portugal fell by 7.3% and prices in the Netherlands fell by 7.2%.
David Retikin, Director of Operations at Pryce Warner International Group, commented: "House prices, particularly in Spain, have been dropping steadily for several years, which is great for those looking to buy a home, but terrible for investors. The good news is that the market appears to have bottomed out, meaning now is the best time to buy as prices will start to creep up again over the next few years. Property in Spain is very cheap at the moment, and while the Spanish economy is struggling to pick up, once it does the value of those properties will increase again. Despite the problems there, it is still justifiably a very popular place for expats to move and/or retire to, and with property prices this cheap now is really the time."
However, expats moving to Spain need to be aware of property scams that take place. According to the Telegraph, latest incidence of this false energy efficiency certificates. All houses in Spain now need to have an energy efficiency certificate and some people are conning expats with unqualified assessments and guaranteed 'A' ratings.
Despite issues such as this, help from an advisor can make moving abroad very straightforward.
Pryce Warner International Group have produced a free buying and selling property guide to help expats with this.