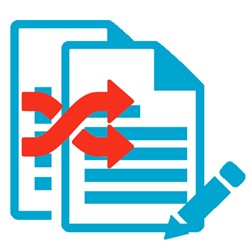 Preventing duplicated expenses is one of the most important types of loss prevention.
Toronto, Ontario (PRWEB) June 25, 2014
Nexonia announced a duplicate detection feature for its Expenses solution to help protect businesses from losing money.
The new functionality will alert finance approvers to possible duplicate expense items. When a report is sent for approval, Nexonia Expenses checks if a similar item already exists. Items with similar amounts and dates will be flagged as possible duplicates for the finance approver to review. The system also cross-checks all users' expenses to catch identical items that have been submitted by different users.
With this feature, finance teams will be able to easily spot possible duplicated expenses that were submitted either accidentally or purposefully. Finance teams can flag the potential duplicates as not a duplicate, so they can easily focus on the key potential duplicates.
"We and a lot of our customers have been looking forward to this duplicate detection feature," says Neil Wainwright, CEO of Nexonia. "Preventing duplicated expenses is one of the most important types of loss prevention."
Nexonia is committed to saving its customers' time and money. Protection from duplicated expenses means saving even more.
About Nexonia:
Nexonia Inc. is a provider of leading web and mobile Expense Reports and Timesheets solutions. These simple-to-use and highly customizable applications are fully integrated with accounting and travel management systems. Nexonia solutions are designed to streamline the reporting and approval process, improve human resource management and enhance operational efficiency.
To receive more information, visit http://www.nexonia.com or call 800-291-4829.