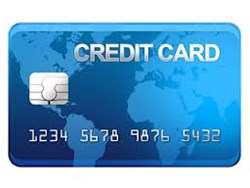 Toronto, Ontario (PRWEB) October 23, 2013
Nexonia Inc. announces support of the new Intacct cash management programming interface, which improves credit card management and reconciliation.
Thanks to new advances in Intacct's programming interfaces, Nexonia is introducing a second option for company paid credit cards in addition to the existing credit card integrations they've been offering for years. With this new capability, Nexonia can seamlessly integrate with the credit card system in the Intacct's cash management module.
"As soon as Intacct made the updated cash management interface available, Nexonia's development team jumped on it so that our customers could enjoy the new capability by the end of November 2013," says Neil Wainwright, CEO of Nexonia, "We're thrilled to support this feature and we know our customers will love it!"
Nexonia supports credit card integrations for corporate American Express, Visa and MasterCard, as well as small business and personal cards from over 19,000 financial institutions worldwide. These features are available for Nexonia's corporate customers, both on the web and on iPhone, iPad, Android and BlackBerry.
About Nexonia:
Nexonia Inc. is a provider of leading web and mobile Expense Reports and Timesheets solutions. These simple to use and highly customizable applications are fully integrated with accounting and travel-management systems. Nexonia solutions are designed to streamline the reporting and approval process, improve human resource management and enhance operational efficiency.