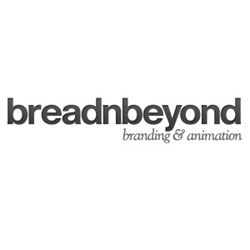 This video shows how our passion is carried through the production team until it reaches our client. - Andre Oentoro
Surabaya, Indonesia (PRWEB) January 01, 2015
Most online companies are producing video content to increase their marketing presence — it's not just a trend, it's a worldwide phenomenon.
There is a significant growth in the use of explainer videos this year; they are on websites, press releases, and landing pages all over the Internet. Everyone who has tried to create an explainer video knows that it is not an easy task.
Substandard visual quality will reflect poorly on the brand and may suggest an unwanted impression of the company. On another note, visuals that are too complicated can distract viewers' attention from the actual message.
Since an explainer video is usually one of the first impressions people have of the brand, it's critical to pick a full team of professionals, including scriptwriters, producers, art directors, animators, and voice actors to craft a custom made video that engages a particular segment of the audience and relays a specific message.
Company Founder and CEO Andre Oentoro explained, "Creating an explainer video is a two-way process. We believe that incorporating our client's vision into our process helps to produce a unique video with their voice embedded in it."
Breadnbeyond is starting 2015 by publishing a video that perfectly captures their explainer video production process from start to finish. It includes the virtual meeting, scriptwriting, voice-over recording, illustration and animation processes, and sound mixing. Breadnbeyond is condensing this very complicated process to 88-seconds of beautifully rendered fun and engaging animation — providing you with a cheerful feeling, while the actual process itself may be long and arduous.
Oentoro added, "Most people don't understand that it's very important to work with a creative agency whose employees really love what they are doing. This video shows how our passion is carried through the production team until it reaches our client."
Animated explainer videos are the perfect marketing tools to explain business ideas in a clear and eye-catching way. Their presence is growing exponentially and Cisco forecast shows that it's going to cover nearly 90% of the internet traffic by 2018.
About Breadnbeyond
Breadnbeyond specializes in creating short animated explainer videos as exceptional lead conversion tools that are low-cost and produce exceptional results. Companies of every size have worked with Breadnbeyond to produce hundreds of animated explainer videos including PayPal, The World Bank Group, International Finance Corporation, John Wiley & Sons, BNP Paribas and many others. Learn more by visiting http://www.breadnbeyond.com/explainer-videos