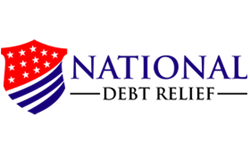 the monthly payment has to be paid in full
Dallas, TX (PRWEB) February 09, 2015
National Debt Relief recently shared in an article published February 7, 2015 how consumers can differentiate credit cards from charge cards. The article titled "Charge Cards And Credit Cards" discuss some characteristics that both cards share as well as a few of the differences consumers needs to be aware of.
The article starts off by pointing out that there are a lot of consumers that believe credit cards are the only way to make purchases using plastic. But there is another financial tool that has the same concept of a credit card but with subtle differences that makes people confuse one with the other. There are charge cards that are sometimes synonymous with credit cards.
The article highlights the fact that both credit cards and charge cards operate the same way when being used to make a purchase. Both cards offer the holder a short-term loan from a lender to make the purchase. This is one thing a lot of consumers keep forgetting, that whenever they use their card, it is essentially a loan and not their own money.
Just like a credit card, the article explains that payment on the purchases are expected to paid back to the lender at the end of the month. Both credit and charge cards also has fairly comparable rewards programs. It can be getting cash back, points or miles every time a dollar is spent but this depends on the type of card chosen.
But the article points out one of the major differences between a credit card and a charge card. Credit cards have a credit limit which puts a cap on the spending of the consumer. A charge card on the other hand does not have a spending limit. This offers flexibility on the side of the consumer when making purchases.
Another characteristic of a charge card that separates it from a credit card is that the monthly payment has to be paid in full. Whereas with a credit card, consumers has a choice of rolling over the balance and paying just the minimum amount. To read the full article, click this link: [http://www.nationaldebtrelief.com/charge-cards-credit-cards/