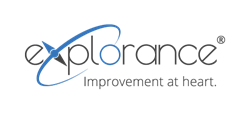 As a fast growing organization, we are ready to take on new challenges to provide clients with even more sophisticated solutions with the help of top people in our industry.
Montreal, Quebec (PRWEB) July 06, 2016
eXplorance, the leading provider of Learning Experience Management solutions, is pleased to announce the appointment of three new members to its executive team, cementing its commitment to continuous improvement and growth. Marc Lamy joins eXplorance as Chief Financial Officer (CFO), Charles Assaf as Chief Revenue Officer (CRO) and Dr. Yeona Jang as Executive VP, Strategic Initiatives Office (SIO).
Over the last few years, eXplorance has been experiencing exponential growth. The company opened offices in Australia, South America and Europe to better cater to an ever-increasing global clientele. The Montreal-headquartered firm has also received a string of prestigious awards, distinguishing itself as a Deloitte North American Technology Fast 500™ company and a Deloitte Technology Fast 50™ company in Canada. eXplorance was also listed, for a third consecutive year, as a Best Workplace in Canada by the Great Places to Work Institute®.
Mr. Lamy has been the Chief Financial Officer and a board member for major technology companies, including Cognicase, iBwave Solutions, Wysdom and Devolutions. He also worked as part of Deloitte's corporate finance group and comes with extensive experience in mergers & acquisitions, financing deals, and public offerings on both American and Canadian stock exchanges.
Mr. Assaf, who began his career at Merrill Lynch, brings a wealth of corporate management expertise to eXplorance. He was Co-founder and Managing Director of ORSYP Canada, where he was instrumental in driving the rapid expansion of the business, leading to the acquisition of the company. While at Automic Software, Mr. Assaf headed an international, multidisciplinary team of managers to continuously exceed financial expectations and business milestones. He will run eXplorance's global business units, overseeing the revenue generation process, pipeline management, and acceleration plan to ensure alignment between all revenue-related functions.
Dr. Jang has over 15 years of experience in disruptive use of technology in business. She held executive positions at Citibank, PSEG and Samsung and has been a professor of practice in management at McGill University's Desautels Faculty of Management. Dr. Jang also served on South Korea's Presidential Advisory Council on Science and Technology and was on the committee that recommended future information architectures, processes, and strategies for the Center for Medicare and Medicaid in the United States. She will be responsible for the execution of strategic initiatives in line with the company's continued growth objectives.
These senior appointments will help eXplorance capitalize on expansion opportunities. "As a fast growing organization, we are ready to take on new challenges to provide clients with even more sophisticated solutions with the help of top people in our industry," says Samer Saab, CEO of eXplorance. "We are proud to welcome Dr. Jang, Mr. Assaf and Mr. Lamy to the eXplorance team and I look forward to working together and fast tracking our cycle of continuous improvement," Mr. Saab adds.
To learn more about the company or eXplorance's solutions, please visit the eXplorance website.
About eXplorance
eXplorance, a Learning Experience Management (LEM) solutions provider, empowers organizations in making the right decisions with fact-based learning analytics. eXplorance's offerings, Blue® and Bluepulse®, help instill a culture of continuous improvement by assessing, analysing, and addressing stakeholder needs, expectations, skills, knowledge, and competencies.
Founded in 2003, eXplorance is a privately held corporation based in Montreal, Canada with offices in APAC, Europe, and Latin America. With employees working across the globe, eXplorance is renowned for its strong company culture and is deemed one of the Best Workplaces in Canada by the Great Places to Work Institute®, having won this title for three consecutive years. Recognized for its growth, technical innovation, and entrepreneurship, eXplorance is listed in Deloitte's North American Technology Fast 500™.
eXplorance's clients include academic institutions such as the University of Melbourne, University of Pennsylvania, University of Toronto, Zayed University, Del Mar College, Bowdoin College, IESE Business School, Xi'an Jiaotong-Liverpool University, UDLAP, and Liverpool John Moores University and organizations including Aramco, National Bank of Canada, and NASA.