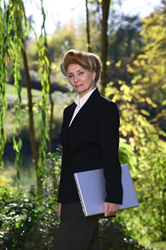 GRANTS PASS, Ore. (PRWEB) February 24, 2021
Air Date: 22 February 2021
Guest: Robert M. Weir, Writer, Author, Editor, Speaker
https://www.voiceamerica.com/episode/128608/encore-earth-day-and-world-water-day
*
Sharon Kleyne's Bio Logic Aqua® Research Water Life Science® explores new reservoir technology and celebrates World Water Day.
W-A-T-E-R. Sharon Kleyne begins her radio program spelling the word out and asking people to please take water seriously. "Without water there is no life," Kleyne teaches. "Without water, we could become the next moon. We have the technology and knowledge to do so. It's that water from the atmosphere that brings droplets—rain—to the earth. Below the surface of the earth, the aquifers must be kept full. Some oppose reservoirs. I disagree. Water Reservoirs help those aquifers stay full."
According to Kleyne, what needs to be studied in research labs around the world is that dehydration effect. "People need water to survive," says Kleyne. "We need technology. We need new ideas. We need inventions to keep that water safe. You need to get hold of your leaders and say that water is the top priority. The lack of water will cause wars. Desalinization and water technology could be a solution that countries like Jordan and Singapore could work, and we need more of that."
Kleyne also wants reservoir technology studied in order to find solutions to the global water crisis and the panoply of diseases that are out of control. "The algorithm of water should be the world's primary focus and investment," Kleyne asserts. "Water is agriculture and water keeps you alive. You cannot have food without water. At Bio Logic Aqua® Research Water Life Science® we want to save earth, your breath and your life. The skin of the earth is that soil. Then, below that is the aquifers. Diseases are out of control because of a lack of water. Anxiety and stress are dehydration."
Kleyne's talk radio guest, Robert M. Weir, agrees. Weir, author, editor, speaker and the biographer of John McConnell, founder of the original Earth day on the vernal equinox, says "reservoirs are vital to the future of our whole existence. I am standing in Michigan near the Great Lakes, which hold 20 percent of the world's fresh water. They are the primary weather factor in the state of Michigan, six other states and three provinces in Canada. I'm so glad people are listening to what Sharon has to say."
Weir explains that World Water Day, also on March 21st (or 22nd in some years) focuses on the combination of water and energy and how they are interdependent on each other. "Our body must be this reservoir of water," Weir says. "We must refill the reservoir of our body by drinking 60 to 100 ounces of water a day."
Kleyne and her research center colleagues are focusing their studies and research on the long-term effects of water reservoirs on earth's atmosphere. In 2014, 3,700 major hydropower dams were scheduled for construction worldwide. Many of those reservoirs have been completed. A major study from the Climate Central states that "Hydropower reservoirs are considered to be major sources of low-carbon electricity that can be used to cut greenhouse gas emissions to combat climate change. But those same reservoirs emit global warming gases, and a team of researchers has now tallied just how much those gases impact the climate. Globally," the study continues, "reservoirs are responsible for about 1.3 percent of the world's man-made greenhouse gas emissions each year, or about the same as Canada's total emissions." According to a study published in the journal Bioscience, the findings come from a team of researchers led by Washington State University-Vancouver and the Environmental Protection Agency.
The study continues: "That emissions estimate may not sound like much, but the study says reservoir emissions can contribute significantly to carbon budgets countries use to meet their climate goals. Reservoirs emit mostly methane, a greenhouse gas about 35 times as potent as carbon dioxide in its potential to warm the atmosphere over the course of a century.
https://www.climatecentral.org/news/greenhouse-gases-reservoirs-fuel-climate-change-20745
"We need better education and thorough research into all aspects of water conservation, water use and water technology if we're to solve the world's water crisis. Working together, with good common sense, we can protect the world's water resources and preserve them for eternity. As we hold each child's heart in our hands," Kleyne says, "we must succeed for their sake and for the immunity protection and health of all humans everywhere."
*
If you care about immunity protection for the organ of the eyes, listen to these programs. They feature wisdom, knowledge, new technology and health tips for better living every week on the internationally syndicated The Power of Water® & Your Health sponsored by Nature's Tears® EyeMist®, naturally pH balanced water technology for acid mantle protection on VoiceAmerica World Talk Radio & Apple iTunes with Sharon Kleyne.
LISTEN to the internationally syndicated The Power of Water® & Your Health sponsored by Nature's Tears® EyeMist®, FDA approved, naturally pH balanced water technology for acid mantle protection, on VoiceAmerica World Talk Radio & Apple iTunes. This program features Robert M. Weir.
Follow this link https://www.voiceamerica.com/episode/128608/encore-earth-day-and-world-water-day
Some recent Sharon Kleyne talk radio programs feature:
Barbara Goldberg, Founder, Wells Bring Hope, Los Angeles, California https://www.voiceamerica.com/episode/128607/encore-the-sharon-kleyne-hour
Dr. David T.W. Wong, DMD, DMSC https://www.voiceamerica.com/episode/125933/saliva-diagnostics
Here is a brief, entertaining and educational film that demonstrates the application of the new Dry Eye Solution® technology Nature's Tears® EyeMist®, sponsor of Sharon Kleyne's talk radio program. The program features Dr. Philip Paden, M.D. https://www.youtube.com/watch?v=l0gOr8TB45U