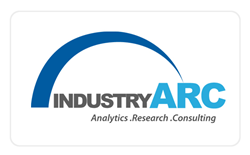 The top 5 players in the explosion proof market combined have a market share of around 60%
New York, USA (PRWEB) May 12, 2014
May 12th, 2014: Our Analysis
There are various equipment, systems and components that are involved in making explosion-proof products. The prime examples include Lighting Systems, Control Systems, Surveillance and Monitoring Systems, Signaling Equipment, Electrical Equipment (like Transformers, Generators and Motors, Cable Glands, Conduit Fittings, Flexible Couplings and Unions, Seals, Compressors, Pumps, Plugs, Switches and Receptacles). The protection of these components is based on three significant principles –
1. Explosion Prevention, by limiting the energy supplied to the equipment or system,
2. Explosion Isolation, by separating the explosion-prone area from the external environment, and,
3. Explosion Containment, or an enclosure to withstand explosion.
There are various methods that are utilized under each principle, to design the products and make them explosion-proof. The examples include Pressurized Enclosures, Oil Immersion, Intrinsic Safety Circuits, Flameproof Enclosures, Non-Igniting Devices, Hermetic Sealing, Restricted Breathing.
Table of Contents & Insights:
http://industryarc.com/Report/109/explosion-proof-equipment-systems-market.html
There are certain hurdles that are faced by the manufacturers in the explosion-proof industry, the biggest one being the disparate standardization processes across the world. This creates obstacles for free trade of explosion-proof products in a number of countries. Apart from this, certain discrepancies in certification processes have been noted. Some countries, on the basis of a single Explosion-Proof Certification, allow manufacturers to operate, while others require an additional installation certification of conformity to their national standards that delays the entire certification process, and in turn delaying the trade potential for the manufacturer. To limit these differences, the IEC has come up with its own IECEx certification system, which is aimed at harmonizing the explosion-proof standards all over the globe. This results in easing the trade, by reducing the need for multiple certifications. This uniformity across the world will help the countries and manufacturers in promoting the explosion-proof products business, because the number of certification tests, costs incurred, and time will be reduced. Some countries have harmonized their explosion-proof regulations based on the IECEx certification standards, and notable examples include countries like Australia, China, Russia, Japan and New Zealand. So, as the world progresses towards operating in hazardous areas with more advanced technologies, explosion-proof products will continue to be an indispensable aspect of the modern industry. In fact, the growth of the global market for explosion-proof products has been predicted to rise from $3.5 billion in 2013 to over $5 billion by 2018, with CAGR growth expected around 9.4% in the forecast period of 2013-2018.
Request for Sample Data / Brochure:
http://industryarc.com/request-a-call.aspx?type=report&cid=109
The Competitive Landscape:
The factors for the growth of explosion-proof products can be attributed to the continuous framing of stricter regulations that are related to health and safety of the workers in hazardous locations, discovery of new oil and gas fields (particularly in eco-sensitive Arctic region), and the rise in the automation sector, due the inclusion of advanced manufacturing technologies. These booming trends are expected to foster the growth of the need for explosion-proof equipment in dangerous zones in the near future. The established corporations that are currently operating in this market are Cooper Crouse-Hinds Co., Pepperl+Fuchs, R. Stahl, Emerson, Bartec, and several others. Cooper Crouse Hinds has held the largest market share of around 23% in 2013.
Due to the rapid urbanization in developing economies like Brazil, China, India and Mexico, the Asia Pacific and South American Markets will emerge out with the highest growth rates at around 11.3% and 11% respectively for explosion-proof products market.
The IndustryARC's report on the "Global Explosion Proof Equipment Market" identifies many such insights and M&A opportunities, besides providing a detailed analysis of the explosion-proof equipment market.
Browse our related upcoming reports:
Global Mechanical/Non Electrical explosion-proof equipment Market (2013-2018): By Classification (Equipment, Component & Protection Principle); By End User Applications and By Geography
http://industryarc.com/Report/155/global-mechanical-non-electrical-explosion-proof-equipment-report.html
Pre-book now and get a 20% discount or get a brochure by clicking the link below:
http://industryarc.com/request-a-call.aspx?type=report&cid=155
Global Explosion Proof Equipment in Automation and Control Systems (2013-2018) : By Classification (Protection Type & Component Type) & By End User Applications and By Geography
http://industryarc.com/Report/158/explosion-proof-equipment-automation-control-systems-market.html
Pre-book now for 20% discount / get a brochure by clicking the below link
http://industryarc.com/request-a-call.aspx?type=report&cid=158
About Us: IndustryARC is a research and consulting firm that publishes more than 20 reports every month in various industries, such as Agriculture, Automotive, Automation & Instrumentation, Chemicals and Materials, Energy and Power, Electronics, Food & Beverages, Information Technology, Life sciences & Healthcare. Contact us to find out how we can help you today!
Contact:
Sanjay Matthews
Business Development Manager
Email: sanjay.matthews(at)industryarc(dot)com
Phone: 1- 614-588-8538
http://www.industryarc.com
LinkedIn: http://www.linkedin.com/company/industryarc
Twitter: https://twitter.com/IndustryARC