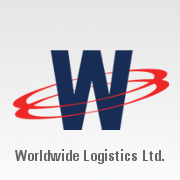 Worldwide Logistics Ltd. Provides Invaluable Industry Exporting Tips
(PRWEB) February 12, 2016
The International Trade Administration of the USA's Department of Commerce provides an invaluable internet Portal for companies both currently exporting (http://worldwidelogisticsltd.com/) and for those that may be aspiring to export.
The Portal can be accessed at http://www.export.gov. Upon signing in, the user is exposed to a virtual bazaar of useful information:

Overseas market intelligence of 125 markets.
Government resources for financing, product classification & licensing for export, trade promotion, etc.
Trade Leads
Webinars providing basic and advanced exporting education
Local offices in each state of the union as well as international locations
Perhaps the best part about the Export.gov Portal is that all of the information contained on the site is available at no cost to the user. In addition, the site allows the user to subscribe to specific entities of interest (such as the Small Business Administration) and receive automatic updates from each entity chosen via e-mail. This feature allows the user to remain current in each area of interest without having to remember to periodically check each entity.
Every company that is currently exporting (http://worldwidelogisticsltd.com/) and any company that has an interest in exporting should make a point of utilizing the Portal as a valuable resource and tool for expanding its business to overseas markets. The information is valuable and free!
It is also recommended to contact the local Export Assistance Center, for local seminars, training and information available in the area.
About Worldwide Logistics Ltd.
Worldwide Logistics Ltd. was formed with a single goal. That is to create a logistics company that could offer competitive and comprehensive solutions without compromising personal service. International & Domestic Freight Forwarding Services (http://worldwidelogisticsltd.com/) offered, include Ocean, Air, Truck & Rail service.
Phone: 1.201.556.0909
Email: sales(at)wwllmail.com
Address: 25 E. Spring Valley Avenue, Suite 205, Maywood, NJ 07607
Contact Information
Lisa Spano
Worldwide Logistics ltd.
http://worldwidelogisticsltd.com/
(201) 556-0909