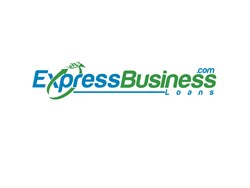 Amityville, NY (PRWEB) September 16, 2013
Citi Wide Merchant Funding is proud to announce that it is changing names to ExpressBusinessLoans.com. "After 6 years of incredible growth, we have decided to rename our business to better reflect the growing number of programs and services we are able to provide small business owners nationwide," says Michael Martin COO of ExpressBusinessLoans.com and a co-founder of Citi Wide Merchant Funding.
ExpressBusinessLoans.com has distinguished itself from other small business lenders by offering an online application portal and same day funding up to $50,000. "Our goal is to provide funding to small businesses that have unique needs that are not met by retail banks. By looking at the complete picture of a small business we are able to create solutions that allow small businesses to grow. We are really excited to start this new chapter."
ExpressBusinessLoans.com will continue to be a leader in the alternative business finance industry including merchant cash advance and unsecured business loan transactions. Citi Wide Merchant Funding has been featured in Entrepreneur Magazine, The Street, & has funded several of the small businesses on the Inc. 500/5000. The team at ExpressBusinessLoans.com has worked with over 1,000 small business owners in securing working capital in amounts from $10,000 to $5,000,0000.