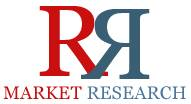 North America is expected to account for the largest share of the Expression Vectors Market in 2015, while Asia is poised to witness the highest growth rate to 2020.
(PRWEB) June 23, 2015
The expression vectors market is expected to reach $317.1 million by 2020 from $242.7 million in 2015, growing at a CAGR of 5.5% from 2015 to 2020. The market is categorized on the basis of host type, application, end user, and region. The application market includes therapeutic, research, and industrial applications. The therapeutic applications segment is expected to grow at a highest CAGR during the forecast period. The complete report is available at http://www.rnrmarketresearch.com/expression-vectors-market-by-host-type-bacterial-ecoli-mammalian-cho-insect-baculovirus-and-yeast-application-therapeutic-research-and-industrial-end-user-pharmaceutical-biotechnology-cros-cmos-and-academic-research-forecast-to-2020-market-report.html .
Major factors contributing to the growth of the global expression vectors market include increasing demand of protein-based drugs (biologics); high prevalence of lifestyle diseases, infectious diseases, and genetic disorders; and increasing funding for protein research. For instance, in September 2014, AbCelex Technologies Inc., a privately held Canadian biotechnology company, received a venture capital fund of $1 million by Pinetree Capital Corporation for development of the company's protein expression systems and antibody engineering techniques. Funding for protein research helps the expression vectors market to grow as it is an integral component of it.
The Asian expression vectors market is the fastest-growing market, globally. With huge man power and cost-effective manufacturing facilities, several market players are focusing on expanding their presence in the Asian countries. For instance, in November 2012, Promega Corporation (U.S.), a provider of expression vectors, opened a new facility in Shanghai, Shanghai Promega Life Science Center. This facility manufactures biological and chemical regents and instruments used in life science research and molecular diagnostics. Establishment of such facilities helps the local market with easy product availability and services.
Key companies profiled in 'Expression Vectors Market' report are Merck Millipore, Thermo Fisher Scientific Inc, Sigma-Aldrich Corporation, Promega Corporation, Clontech Laboratories Inc, Agilent Technologies, Bio-Rad Laboratories, DNA20 Inc, New England Biolabs (NEB), and Qiagen. Order a copy of 'Expression Vectors Market' research report @ http://www.rnrmarketresearch.com/contacts/purchase?rname=392903 .
Apart from comprehensive geographic & product analysis and market sizing, the report also provides a competitive landscape that covers the growth strategies adopted by industry players over the last three years. In addition, the company profiles comprise basic views on key players in the expression vectors market and product portfolios, developments, and strategies adopted by market players to maintain and increase their market shares in the near future. The above-mentioned market research data, current market size, and forecast of future trends will help key players and new entrants to make the necessary decisions regarding product offerings, geographical focus, change in strategic approach, R&D investments for innovations in products and technologies, and levels of output in order to remain successful.
Key highlights of "Expression Vectors Market by Host Type (Bacterial/E.Coli, Mammalian/CHO, Insect/Baculovirus, and Yeast), Application (Therapeutic, Research, and Industrial), End User (Pharmaceutical, Biotechnology, CROs & CMOs, and Academic Research) - Forecast to 2020" Report Covers:

Market Size Estimation
Market Share Analysis
Key Industry Insights
Drivers, Restraint, Opportunities, and Challenges
Expansions and Acquisitions
Competitive Situation and Trends
New Product Launch
Major Companies Profile
Real Time Market Intelligence
Inquire for discount on this research report @ http://www.rnrmarketresearch.com/contacts/discount?rname=392903 . (Priced at US$ 4650 for single user PDF license)
Similar Reports:
"Protein Expression Market by Products (Expression Vector, Service, Reagent), Application (Industrial, Therapeutic), Expression Systems (Mammalian, Prokaryotic, Baculovirus, Yeast) & by End User (Pharmaceutical, Biotechnology, CRO) - Global Forecast to 2018" is an Apr 2014 publication of 280 pages and it says the global protein expression market is expected to grow at a CAGR of 8.83% between 2013 and 2018, to reach $1,396.68 million by 2018. Companies profiled in this research report are Agilent Technologies Inc, Bio-Rad Laboratories Inc, Life Technologies Corporation, Merck Millipore, New England Biolabs Inc, Promega Corporation, Qiagen, Sigma-Aldrich Corporation, Takara Bio Inc, and Thermo Fischer Scientific Inc. The complete report available at http://www.rnrmarketresearch.com/protein-expression-market-by-products-expression-vector-service-reagent-application-industrial-therapeutic-expression-systems-mammalian-prokaryotic-baculovirus-yeast-by-end-user-pharm-market-report.html .
"Glycobiology/Glycomics Market by Product [Enzymes (Glycosyltransferase, Neuraminidase, Glycosidase), Instruments (HPLC, Mass Spectrometry, MALDI-TOF), Kits, and Reagents], Application (Immunology, Oncology) & by End User - Global Forecast to 2019" is a Sept 2014 publication of 214 pages and it says global glycomics market was valued at $512.38 million in 2014. This market is expected to grow at a CAGR of 12.62% to reach $928.11 million in 2019. Companies profiled in this research report are Bruker Corporation, New England Biolabs, Shimadzu Corporation, Sigma-Aldrich Corporation, Takara Bio, Waters Corporation, Agilent Technologies Inc, Danaher Corporation, Prozyme, and Thermo Fisher Scientific. Complete report available at http://www.rnrmarketresearch.com/glycobiologyglycomics-market-by-product-enzymes-glycosyltransferase-neuraminidase-glycosidase-instruments-hplc-mass-spectrometry-maldi-tof-kits-and-reagents-application-immunology-onc-market-report.html .
Explore more research reports on 'Biotechnology' market @ http://www.rnrmarketresearch.com/reports/life-sciences/biotechnology .
About us:
RnRMarketResearch.com is your single source for all market research needs. Our database includes 500,000+ market research reports from over 100+ leading global publishers & in-depth market research studies of over 5000 micro markets. With comprehensive information about the publishers and the industries for which they publish market research reports, we help you in your purchase decision by mapping your information needs with our huge collection of reports.