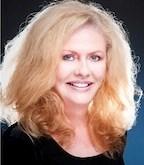 I am happy I followed my guidance to come here. The people of Lakeland have been welcoming and I have experienced the difference in my work from the light and energy here," says Pedersen.
Lakeland, Florida (PRWEB) October 31, 2013
Express Success LLC opens office in Lakeland, Florida. As an angelic channel and founder of Express Success LLC, Dr. Joy S. Pedersen is able to receive divine guidance and was led by her heavenly colleagues to open an office in Lakeland, Florida due to the portals of light there. Portals are pathways into other dimensions and realities.
As her spiritual healing is done over the telephone or Skype, in service to her international clients, she could work anywhere.
Archangel Metatron, who acts as the bridge between the Divine and humanity, told Pedersen, "Lakeland enhances your nature. It brings more light to your work. The energies are of a high vibration and bring you closer to the cosmos and your ability to connect to those environs enhances the information and healing. Your work with ascended masters, angels and for the Godhead itself is enhanced by these portals of light and pathways to the other side of life - the invisible; the bigger picture."
Joy Pedersen, who is a Licensed Spiritual Healer and a spiritual health coach, founded Express Success in 1981 when she worked in Television Publicity at Paramount Studios in Hollywood. By day she worked on such shows such as "Happy Days", "Mork and Mindy", "Cheers", "Taxi", and "Family Ties" and at night her goal was to help people achieve greater success quicker and easier in the entertainment industry. She discovered, however, the standard practices of intentionally using the law of attraction to attain desired results was inconsistent depending on if someone had blocks, negativity or fears limiting them. That prompted her discovery of a spiritual process that releases those blocks, negativity and fears.
Over time, she discovered she had the added gifts of being able to see the past lives of her clients which would illuminate causes unrecognized by the conscious mind. Her abilities were enhanced with the gift of being able to connect with the subconscious and the heavenly realm to receive insights also unrecognized by the conscious mind. This helped her to be able to identify the hidden information of the past that were sabotaging current efforts and events.
Pedersen went on to become a non-denominational ordained minister and also received her doctorate of divinity for her over 20 years of spiritual study. Pedersen was visited by Archangel Michael in 2004 asking her to channel and write his book, "Wisdom of the Guardian: Treasures from Archangel Michael to Change Your Life". He has now asked her to consider writing the next volume, which she will begin writing after settling in Florida.
"I am happy I followed my guidance to come here. The people of Lakeland have been welcoming and I have experienced the difference in my work from the light and energy here. I am looking forward to a bright future here, " says Pedersen.
Express Success LLC offers spiritual healing services that include clearing the cause of negative energy, thinking, beliefs, ancestral programming, memories, past lives and karma. Because of the nature of this work, many people may benefit from one healing session because past lives as well as all ancestry are included.
Although Dr. Pedersen's work consists of helping individuals identify and clear the cause of any number of issues affecting them, the majority of calls come regarding finance, relationships and feeling blocked or stuck. Her clients are approximately an equal number of men and women. The numerous business owners and executives she serves provide the opportunity to work on the personal aspect of their lives, the issues facing their family members, and their work and business issues. One person on the phone can help clear and heal any number of people and situations.
The work includes clearing the past as well as future giving her clients the opportunity to clear their travel, upcoming meetings and events.
Workshops and seminars are also offered on the subjects of reincarnation, karma, angels, heaven on earth and the key to your success, the subconscious.
Everything and every experience has a spiritual component to it. When you work on the spiritual level, changes occur on the physical level more easily. "The goal is to identify the cause of negative memories and clear the negative impact to change to future", says Dr. Pedersen. "This work enhances any personal or business change someone would like to make."
Further information can be found at the company website, http://www.ExpressSuccess.net. People can schedule a free, no obligation "get-acquainted call" at http://schedule.expresssuccess.net. Dr. Joy Pedersen can be reached vis mail at Express Success LLC at 3616 Harden Blvd., #154, Lakeland FL 33803, by telephone at 800.801.7597, 863.940.9540 in Florida or in New Jersey at 973.706.8212 or by email at info(at)expresssuccess(dot)net.