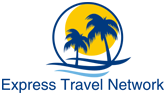 Los Angeles, California (PRWEB) September 30, 2014
Every year, new travelers discover the beauty and fun of a trip to one or more of the many beautiful countries in Europe. These countries and their magnificent cities are full of history and elegance, and as the cool weather of the fall starts to set in, they are picture-perfect spots for travelers who are gearing up for unforgettable getaways. For all those who have their perfect European destination already picked out, Express Travel Network offers these amazing tips that will allow any European visitor to make the most out of their visits.
1. Trains: Trains are amazing assets for travel in Europe, both within the country and between countries. Travelers can get passes that will allow them to travel all throughout a country so that they can see every inch of it. Trains can be a great choice economically, and they can also be quick, comfortable, and convenient. Gazing out the window as they pass from one area to another can also be an amazing experience for travelers, so sit back and enjoy the ride.
2. Tourist Cards: What many travelers may not know is that they can get tourists cards when they visit a new destination that will allow them access to a number of fun attractions, and will also offer them some discounts. For those who really want to enjoy many aspects of their destination and want to fill their getaway will amazing things to do, obtaining one of these cards can make finding fun easy.
3. Local Offerings: From food to festivals, Express Travel Network believes that it is always important that visitors get involved in local life, culture, and events. Getting involved is a great way to meet new people, learn more about the destination, and create long lasting memories. Dine on fresh offerings from local markets or bring home a one of a kind souvenir after visiting some local shops with handmade goods. Visit a fall festival and interact with locals. Taking in the culture in this unique way will allow a one of a kind experience for those who find themselves in Europe this fall.
For travelers who want to have memorable and exceptional experiences when they visit Europe this year, Express Travel Network knows that these tips will help them make the most of the time that they are going to spend abroad. For more information on fun travel experiences that are available this fall, visit http://www.expresstravelnetwork.com. To view this release in Spanish, visit: http://enterateahora.com.mx/3-consejos-de-viaje-europa-para-los-visitantes-de-otono-por-express-travel-network/