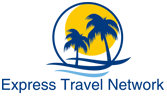 Los Angeles, California (PRWEB) November 18, 2014
Many families enjoy taking time off around Thanksgiving to travel with their family, and Las Vegas, Nevada, happens to be one of the most popular destinations for families around the holidays. Express Travel Network knows that Thanksgiving is no different, and thousands of families will head to the city to spend time with their loved ones. Best of all, because Vegas is home to so many world-class restaurants, catching a quality, traditional Thanksgiving dinner will not be difficult to do when visiting this sought after destination.
Express Travel Network points out that Du-Par's Restaurant is a great and affordable option for a taste of Thanksgiving classics. Maybe some families are not looking for an extravagant Thanksgiving dinner and are more interested in something much more casual. Du-Par's Restaurant is perfect for these kinds of families who will find the perfect atmosphere at this restaurant. Featuring a fantastic three-course home-style meal for just under twenty dollars a person, families will be able to feast upon oven-roasted turkey coated in pomegranate glaze, sweet potato casserole, homemade stuffing, and fresh-baked soft rolls.
For families looking for an even more casual dining experience for their Thanksgiving Dinner, Express Travel Network directs them to the Wicked Spoon at The Cosmopolitan. The Wicked Spoon lives up to its reputation as the best buffet in Vegas, especially on Thanksgiving, where guests to the restaurant can enjoy prime rib, chestnut and herb stuffing, pumpkin pie, toffee pudding, and of course the freshest turkeys from local farms.
Another great option families have on Thanksgiving is DB Brasseria. Express Travel Network knows that the three-course meal from world-renowned chef Daniel Boulud will satisfy even the pickiest of Thanksgiving revelers. Starters include fall squash soup and celery salad with pomegranate, while the main course consists of a buttermilk-poached turkey breast with apple-chestnut stuffing and giblet gravy. The dessert options consist of pumpkin pie and vanilla bean gelato, pecan tart with Chantilly cream or even a baked apple tian, the perfect way to end an unforgettable holiday in Las Vegas.
Visit http://www.expresstravelnetwork.com/home/ for more information on choosing the perfect holiday travel destination.