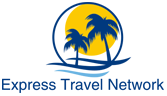 Los Angeles, California (PRWEB) November 25, 2013
Express Travel Network knows that many people look forward to fall because of beautiful colors that emerge when trees start to lose their leaves. In an effort to provide members with options to premier destinations around the globe, Express Travel Network is sharing a list of top destinations for travelers to visit in order to see some of nature's most beautiful colors this fall.
1. Oregon
Oregon has a breathtakingly beautiful landscape, ranging from coastal cliffs, tree-lined freeways and byways to snowcapped mountains. It also has lakes rimmed by evergreens and deciduous forests that rank as one of the most diverse and beautiful destinations for fall. Visitors are encouraged to pack their walking shoes and take an abundance of photos. Express Travel Network suggests viewing the fall colors and wildlife from the comfort of a warm seat by booking a ride on one of the sight-seeing trains or luxury dinner boat cruises. There are many different options to explore Oregon in the fall.
2. Virginia
Long known for its rich, colorful beauty and history, Virginia has always been a top natural vacation destination. There is no better time to enjoy the lush green hills and forests than fall. The mountains of Virginia are aflame with autumn leaves and there is a crisp bite to the air. Express Travel Network encourages relaxation after a long day of exploring at one of the many local historical restaurants. Make sure to take in some of the landmarks and National Parks, including Shenandoah National Park, which are particularly lovely this time of year. Express Travel Network also suggests a drive along any one of the many scenic roadways there.
3. Canadian Rockies
The Canadian Rockies offer some of the most beautiful fall colors to be seen anywhere, and it's the perfect location to unwind and enjoy nature's fall foliage. Express Travel Network invites travelers to soak in one of the region's natural hot springs or view the fall colors while on horseback. Quaint towns filled with unique shopping and dining experiences are waiting to be explored by adventurous visitors. Regardless of which part of the majestic Canadian Rockies is visited, Express Travel Network believes the vibrant colors and the warmth of the locals is well worth the trip up north.
For more information on how to book the fall getaway of a lifetime with Express Travel Network, contact this premier vacation club at http://expresstravelnetwork.com/home/.