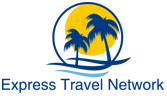 Los Angeles, California (PRWEB) November 25, 2013
Express Travel Network understands how frustrating it can be to spend hours waiting in an airport when travelers are eager to start their vacations. Airports are extremely busy places, and the hectic nature can be overwhelming, especially when traveling with kids, others, etc. To keep the stress level at a minimum, simply follow these few steps provided by Express Travel Network in order to make airline travel a breeze.
Certain airlines sometimes have dimensional limits for the size of a carry-on bag. To save time, hassle, and a potential fee for having a too-large bag, Express Travel Network reminds travelers to check the airline's website for carry-on bag size and weight limits. If the weight limit is close, just remember that most airlines also allow a personal item in addition to a carry-on. A personal item is typically something like a briefcase, diaper bag, purse, or small backpack. To avoid a weight fee, Express Travel Network recommends adding some heavier items to traveler's personal bags.
In an effort to speed up the security checkpoint process, Express Travel Network advises that travelers refrain from wearing lots of jewelry. Taking these items off and putting them on again quickly can be a stressful experience. Express Travel Network also reminds holiday travelers to remove laptops from their cases before going through security. These simple steps can greatly decrease the amount of time it takes to go through security.
Finally, for a comfortable ride on the plane itself, Express Travel Network encourages vacationers to consider wearing sandals, or, if the weather is cold, wear a loose pair of shoes and bring an extra pair of socks. Depending on how long the flight is, some travelers may feel discomfort and swelling in their feet from sitting for so long. Sandals, loose shoes, or just wearing a pair of socks while on the plain will often ease such discomfort. Express Travel Network also advises travelers to bring a travel pillow and travel blanket in case they want to sleep on their flight.
Express Travel Network wants everyone to have a safe and comfortable holiday this year, and by following these simple steps, travelers are sure to enjoy their holiday getaways.
For more information about this premier vacation provider, please visit http://expresstravelnetwork.com/.