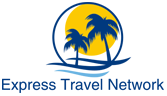 Los Angeles, California (PRWEB) August 08, 2014
Express Travel Network is dedicated to making sure that vacationers can meet and exceed their travel expectations wherever they go. While this can be accomplished through remarkable destinations that are popular with travelers worldwide, there is so much more involved when it comes to having an excellent vacation. The behaviors and practices of an individual traveler can make all the difference on a trip. The following are the top 3 tips for travelers to keep in mind on their summer vacations.
1. Do the Research: Some travelers are convinced that amazing vacations are possible when they are spontaneous and simply go with the flow. While this sense of adventure can offer plenty of excitement, lack of planning can make it difficult to have a pleasant vacation. Express Travel Network knows that the resources are vast. Travelers in search of a great vacation can do the research through books, personal travel blogs, and other online resources. By getting information from those who have traveled to the chosen destination before, travelers can get an idea of what particular areas are like. Just remember, knowledge is power.
2. Find the Best Deals: Along with researching for a vacation, securing services such as airfare, accommodations, and local services are integral. The internet is a powerful tool that travelers can use to shop, compare rates, and pick the best deals. Express Travel Network believes that vacationers who can save on their trips will enjoy having a larger travel budget to use for souvenirs or the activities that they are interested in participating in during vacation.
3. Be an Efficient Packer: One of the most common difficulties for travelers when preparing for a vacation is the process of packing. While it might seem like a simple task, it is easy to forget an item that should have been brought along. By writing a list and keeping track of what are already packed, travelers will be better equipped to pack more efficiently. Depending on the length of the trip and the destination, it can very well be possible to pack lighter and make luggage easier to transport. At the same time, extra items that are not needed should be left at home to make more room and prevent items from getting lost.
Travelers who are ready for summer vacation can benefit from these handy travel tips. For more information on the best ways to travel, please visit http://expresstravelnetwork.com.