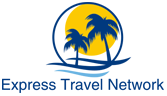 Los Angeles, California (PRWEB) April 28, 2014
There is nothing more frustrating than arriving at an airport and having to deal with delays, lengthy security checks and waiting behind someone that didn't come prepared for today's airport experience.
Because of that, Express Travel Network reviews several ways to avoid starting a trip off on the wrong foot and setting a bad tone for the whole vacation. Planning ahead and being prepared can make a big difference in the flying experience.
Check In Online
Most airlines offer online check-in, which saves time waiting in line when arriving at the airport. This is a handy tool particularly during busy travel times such as Memorial Day weekend.
Carry-Ons
The Transportation Security Administration (TSA) is a great resource when deciding what to pack in carry-on bags and what needs to be packed in checked luggage. Remember to keep medications handy in case they are needed on the flight. With security tighter than ever, Express Travel Network says that it is important for travelers to visit http://www.tsa.gov and research what's acceptable when packing for a trip.
Security Checkpoints
Oftentimes long lines at the checkpoints are due to passengers not being prepared for what to expect. Having jewelry, laptops, belts, coins etc. ready to be put in the bin will save time and help with the security check process. The TSA website explains procedures for passing through security checks and offers detailed tips on making the process painless.
Know The Airport
Every airport is different. It's helpful to know the layout in order to eliminate confusion. It's also helpful to know how far away restaurants and shops are from the terminal in case travelers are in need of food or other items. Express Travel Network suggests that passengers map out where they would like to go within the airport and calculate the amount of time needed to make it back to their terminal so as not to miss their flight.
Food And Entertainment
Packing snacks and entertainment items such as books, games and even movies, can help the time go by quickly when waiting for a flight. If traveling with children, finding ways to keep them occupied can be helpful in eliminating stress for parents and other passengers. Express Travel Network advises that packing snacks ahead of time will eliminate unnecessary expenses for food that is typically more expensive at airports.
Express Travel Network hopes that these tips help make Memorial Day travel easier and improve the vacation experience.
http://expresstravelnetwork.com/home/
info(at)expresstravelnetwork(dot)com
******
Press release distributed by Reputation Maxx, a leader in online reputation management and part of a family of companies that includes Prensa Ahora and Enterate Ahora.