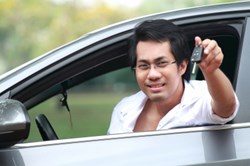 Data is received from brokers in the warranty industry and inserted into our tool to supply instant rate information for extended warranty plans for all vehicle types
Roswell, New Mexico (PRWEB) August 29, 2013
Used vehicle owners currently paying for expensive repairs for an automobile can benefit from the Auto Pros company creation of its extended auto warranty quotes tool now online. This new database is accessible at http://autoprosusa.com/auto-warranty to help produce affordable extended auto warranty policies direct to vehicle owners seeking a way to reduce repair expenses.
The creation, programming and launch of this new database tool is a first for the Auto Pros company this year. This company recently launched a junkyard finder tool that has been well received by the general public seeking used automotive parts through secondary resources online.
The introduction of the auto warranty finder is expected to be equally successful to owners of cars seeking better repair policies for preowned vehicles.
"Data is received from brokers in the warranty industry and inserted into our tool to supply instant rate information for extended warranty plans for all vehicle types," said a warranty specialist for the Auto Pros USA company.
The auto repairs industry is a mixture of private mechanics and service center companies that contract with insurance companies when vehicles require repair. Many third party mechanics contracting with warranty companies are able to set rates for services at any amount when service work is required.
"The database we've created supplies auto owners with policy declaration information as well as monthly or annual premium prices for each policy to help car owners plan repair expense budgets," the specialist added.
The access granted to owners of vehicles using the warranty finder tool online requires no submission of personal information. The basic details for each vehicle that is requested for coverage is the only requirement to receive the current pricing.
Car owners who are not interested in a warranty policy could make use of the insurance quotes tool that was introduced earlier this month as an alternative to warranty policy rates online.
About AutoProsUSA.com
The AutoProsUSA.com company website features hundreds of detailed pages about automotive parts and accessories that are researched by the buying public prior to making decisions to purchase these products through trusted retailers online. The AutoProsUSA.com company features multiple connected databases and now provides auto parts information, warranty coverage plans for used vehicles and insurance policies that can be reviewed and quoted entirely online through partner companies. The national number for customer support provided by this company remains in use as well as the feedback system in place online.