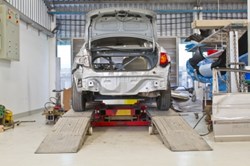 Our partners are helping to provide monthly or annual programs that are considerably less than what an auto dealer usually provides as part of a vehicle service protection plan
Lawton, Oklahoma (PRWEB) August 22, 2013
Automotive warranty protection is generally an incentive provided through new car dealerships to protect the purchase of a brand new vehicle. Used vehicle owners can struggle to find a company willing to protect parts and repair services. The Auto Pros USA company is now providing extended car warranty policies for car owners through its national partners at http://autoprosusa.com/auto-warranty/.
"Most used cars have more than 100,000 miles on them when these are purchased by drivers," said an engine specialist for the AutoProsUSA.com company.
Some companies selling automobiles do not provide a warranty passed a standard 30-day post sale time period.
The third party providers that are now working with the Auto Pros company to extend coverage for warranties provides one of the lowest cost plans for protection available.
Each driver who submits a request to view current warranty programs can view the terms of service for all policies available.
"Our partners are helping to provide monthly or annual programs that are considerably less than what an auto dealer usually provides as part of a vehicle service protection plan," the specialist added. The current policies protect motor vehicles that were produced in the USA as well as foreign countries.
The Auto Pros USA company recently added its auto insurance lookup tools online and these warranty plans now coincide with the current programs. This company has sold its used automotive parts to consumers since 2012 and is expanding the assistance options for drivers in all parts of the country.
Aside from the coverage plans accessible online, the parts finder tools that are offered to assist parts buyers with locating used and aftermarket units remains in place for use online. The national secondary market partners currently providing the company with inventory and price details are added to on a weekly basis.
About AutoProsUSA.com
The AutoProsUSA.com company provides direct access to low cost auto parts that are sourced through professional companies in the United States. This company publishes its accurate data daily through its searchable database system to make finding parts for sale easier for all buyers. The AutoProsUSA.com company specialists are available through the toll-free company number set up directly for customer service. Online feedback forms now provide interactive ways that consumers can use to get immediate information about parts in stock, warranties or other services available.