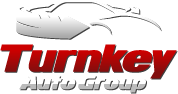 As vehicle maintenance costs rise, people nationwide seem to increasingly appreciate the value of a Vehicle Service Contract
West Palm Beach, Florida (PRWEB) June 13, 2014
The new Turnkey Auto Group office will introduce a total of 130 new jobs to be filled within the next two-to-three months. Fifty employees have already been hired.
This expansion of offices – and increase in the company's business --shows what the company has always known: that in today's challenging economic times people are holding onto their vehicles longer; often past their vehicle's original manufacturers warranty, and they want to be prepared for the unexpected.
Every Turnkey Auto Group facility has made it their mission to help consumers keep their vehicles on the road while avoiding potentially expensive repairs, with Auto Extended Contracts that provides comprehensive vehicle coverage with flexible payment options.
"As vehicle maintenance costs rise, people nationwide seem to increasingly appreciate the value of a Vehicle Service Contract," said Billy Burns, owner of Turnkey Auto Group. "And TAG offers them some of the best options in the industry, taking both coverage and price into consideration. There's a plan for everyone…and everyone should have a plan, in my opinion."
With the average cost of a new vehicle coming in at $25,600, the affordable high-quality service offered by Turnkey Auto Group is very important. Not everyone can afford or finance a new vehicle, but with a VSC that protects their automotive investment, they've also purchased a little peace-of-mind.
Coverage options available through TAG are extensive, and payment options are flexible. Annual, as well as15-, 18- and 24-month terms are available for most policies. Down payments are available for as low as 10 percent. No credit check is required, no interest is charged and approval is guaranteed. Unlike most extended vehicle service plans, no vehicle inspection is required, which eliminates pre-existing problems, and saves consumers money and time. Coverage can be obtained in as little as 30 days. Payment options include Visa, MasterCard, American Express, Discover, debit card and ACH from checking accounts.
Extended Auto Service Contracts policies can be written even for vehicles up to 20-years-old with terms up to 100,000 miles and for 60 months and those with cars that have 200,000 existing miles are eligible to participate, too! And TAG doesn't trust just anyone to service your vehicle; myriad "A" rated providers are part of the team.
Turnkey Auto Group can tailor contracts to fit individual needs with the right price, coverage, deductible, down payment and payment plan.
The company, always looking for individuals who are ready, willing and able to help Turnkey Auto Group grow as an affiliate – auto service specialists, auto dealers and marketing call centers -- offers distinctive business opportunities. Compensation will be paid for Proper referral of customers is compensated, with a host of benefits that may include no out-of-pocket expenses, generational commission overrides, back-office accounting and sales tracking, access to training, as well as brochures and existing marketing materials. Individuals interested in working Turnkey Auto Group's system on a full-time basis, are eligible for additional perks, including access to the firm's predictive dialer, integration with its phone system, lead management system integration, lead system with unlimited leads, multiple administrators and policies, financing for all customers, multiple financing opportunities and fulfillment integration.
Turnkey Auto Group can tailor contracts to fit individual needs with the right price, coverage, deductible, down payment and payment plan. Call 877-888.5770 or log-on to http://www.turnkeyautogroup.com today; the company is there for you when you need them, where you need them – nationwide!